Cassava Cracker "Bread", Yucca or Yuca Bread (2-3 slices) (Avg. Wt 10-11 oz)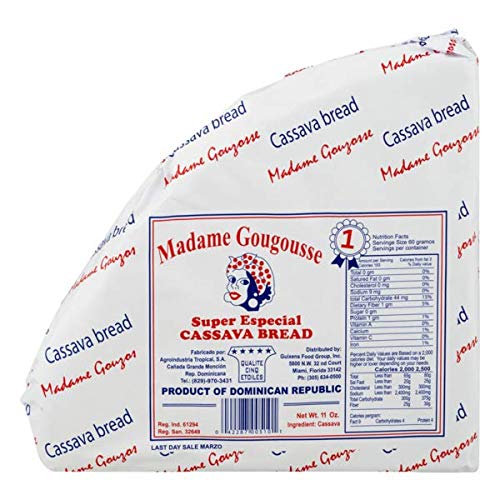 Poultry recipes from the farm
Bringing the farm to your table, one delicious recipe at a time.
Toasted its good
needs to be lightly toasted, drizzle of olive oil, salt & garlic. If you eat it plain untoasted its not good at all.
Delicious!!
I was concerned that the bread would taste like cardboard - wow, was I wrong!!! I can't eat wheat or soy or a bunch of other things, so, when I find something as healthy as this and tastes good, I'm thrilled! It has a very slightly sweet flavor all by itself...especially compared to dry, stone crackers. I've eaten it with Circle C Farm butter and it's a heavenly combo - doesn't feel 'heavy'. It's excellent with humus and also with almond butter. It's very crunchy and breaks apart easily so the smoother the spread is, the fewer the crumbs. But, trust me, the crumbs are worth it anyway. I'm ordering more right now!
Cassava Bread "Awesome"
I have been on the Plant Paradox Diet now for six months and was so happy when I found this Cassava Bread. It makes perfect cinnamon toast. It also makes a great topping for casseroles
to replace crackers or bread crumbs!

Taste the Difference, Feel the Difference™
The best tasting, healthiest eggs delivered right to your door

Fast Same Week Shipping
Place Your Orders by Noon on Tuesdays for Fast, Same Week Shipping

From Our Pasture to Your Plate™
100% Pasture Raised Grass Fed and Finished Family Farm

Support Local Farmers
Support YOUR local farmers, we appreicate your business