Challah Breads Loaf & Rolls Ships FROZEN / Ready To Eat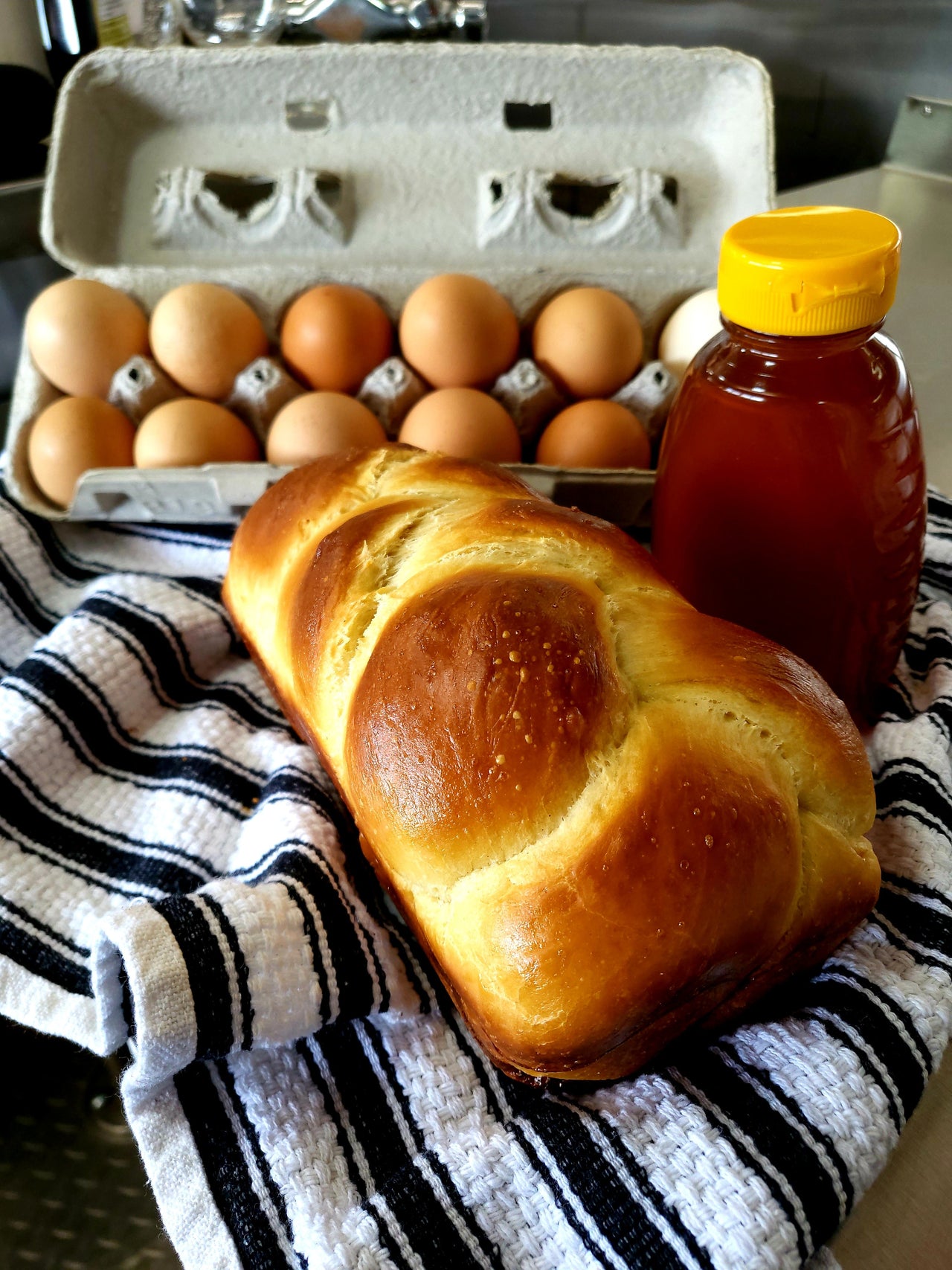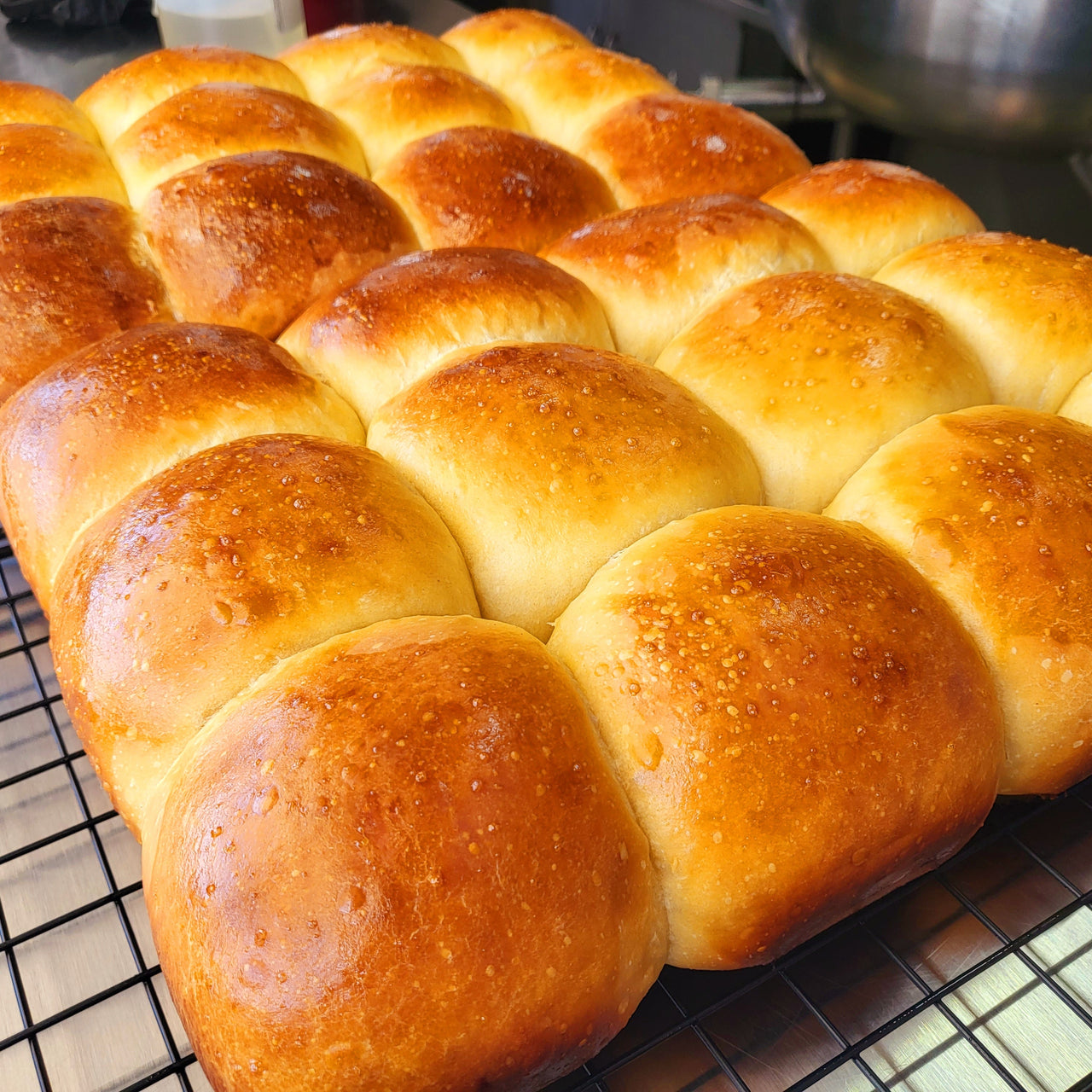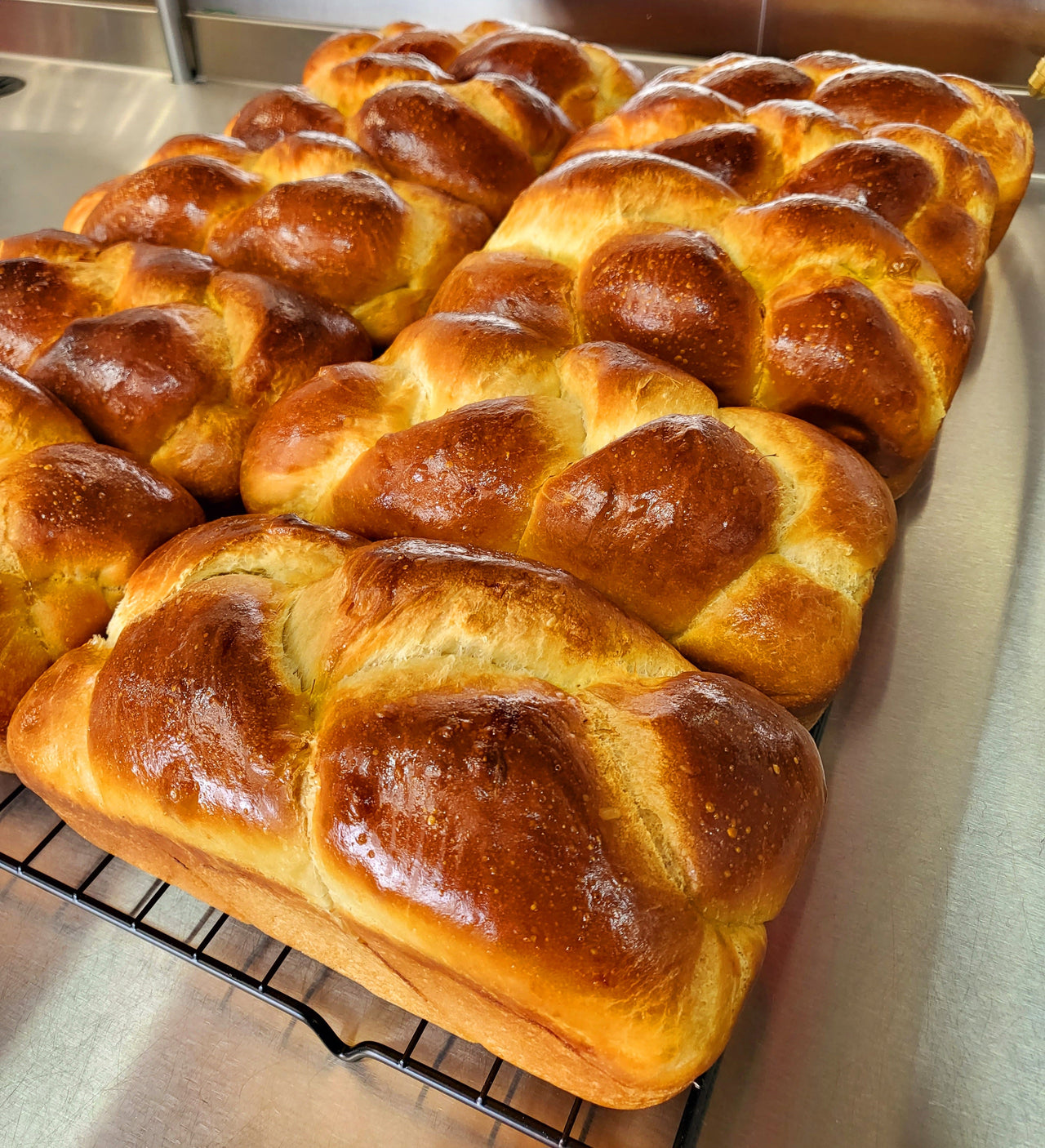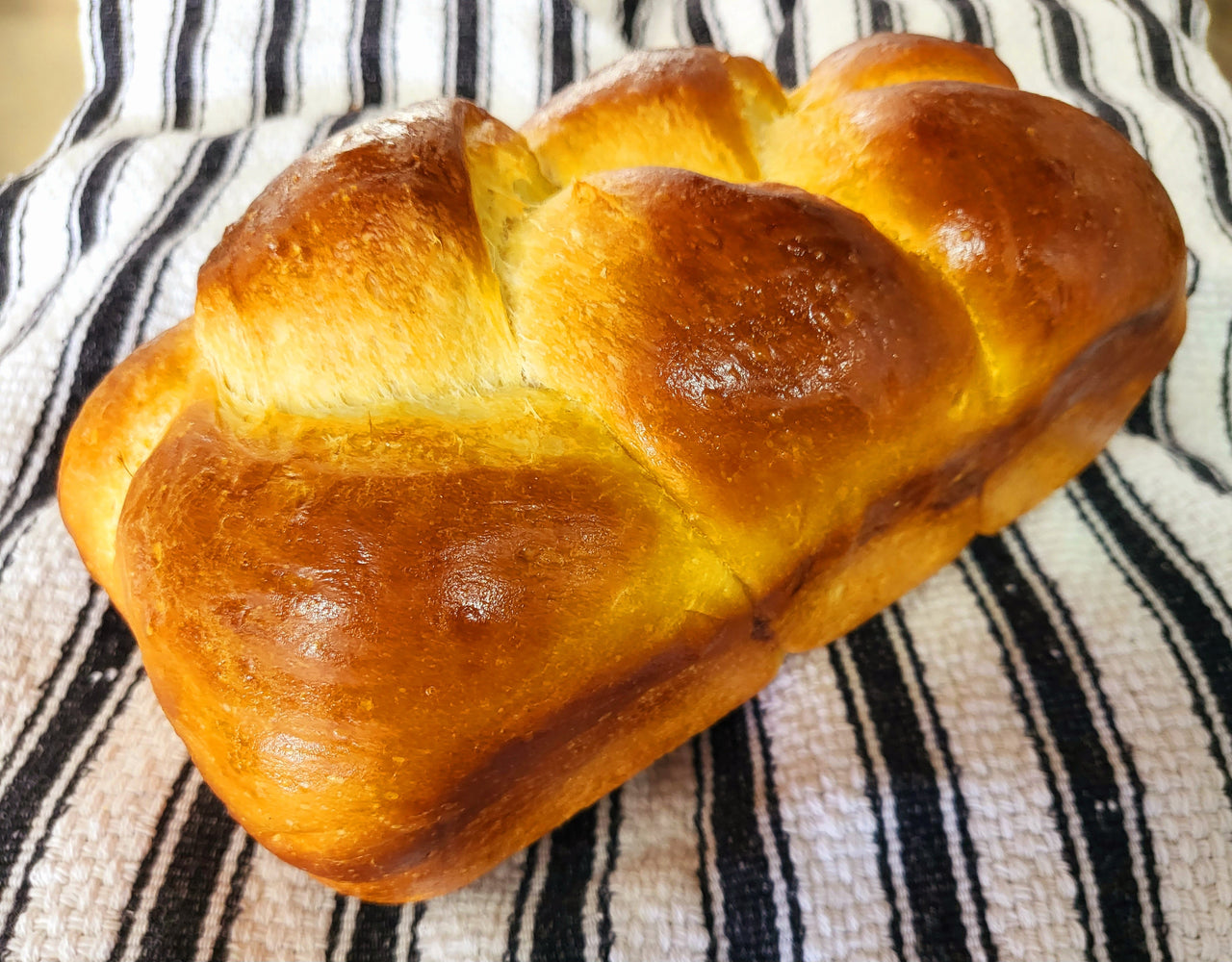 Fruits & Sweets recipes from the farm
Bringing the farm to your table, one delicious recipe at a time.
Freakin Awesome
These were totally delicious.
Delicious!!
This Challah bread is heaven. So tasty. And seriously taste so fresh! (Even after dethawing)
A TASTY addition to your breakfast plate! YUM!
I love the fluffy/chewy texture and how the butter toasts nicely on the bread. The flavor has a hint of sweetness, thanks to the honey. I added cream cheese on both slices of my bacon and egg sandwich. Makes my morning even brighter!
I really appreciate the minimal ingredients and the thorough instructions on how to heat up the bread.
Chances are, you'll want to keep a whole loaf all to yourself. So consider getting one loaf per person if you live with family! Haha =D

Taste the Difference, Feel the Difference™
The best tasting, healthiest eggs delivered right to your door

Fast Same Week Shipping
Place Your Orders by Noon on Tuesdays for Fast, Same Week Shipping

From Our Pasture to Your Plate™
100% Pasture Raised Grass Fed and Finished Family Farm

Support Local Farmers
Support YOUR local farmers, we appreicate your business