Pasture Raised Chicken Sausage Large Links, Chorizo Style (Avg. Wt 1 lb)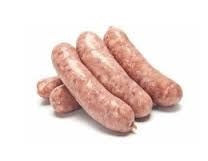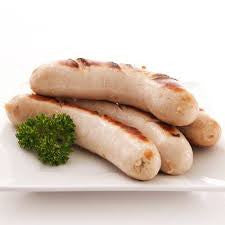 Poultry recipes from the farm
Bringing the farm to your table, one delicious recipe at a time.
Chicken Sausage Chorizo
I really like these. Good flavor and not too spicy.
Tender and nicely spiced
Enjoying the chicken chorizo sausage. Most recently used it for tacos.
Chicken sausage
very tender and light and very flavorful , especially in a sauce with pasta . I highly recommend them .
The Best Sausage
I love this sausage so much that it makes it in my cart every time I order. They're juicy and well seasoned. I've had them for breakfast with eggs and for dinner with cabbage. Do yourself a favor and try them I promise you will come back for more!
Fantastic Sausage
These sausages are delicious. I love frying them up and scrambling them with eggs. Our weekend treat.
Thank you so much for the review! We appreciate your feedback!

Taste the Difference, Feel the Difference™
The best tasting, healthiest eggs delivered right to your door

Fast Same Week Shipping
Place Your Orders by Noon on Tuesdays for Fast, Same Week Shipping

From Our Pasture to Your Plate™
100% Pasture Raised Grass Fed and Finished Family Farm

Support Local Farmers
Support YOUR local farmers, we appreicate your business