Pasture Raised Chicken Whole Quarter Leg, Skin On, Bone In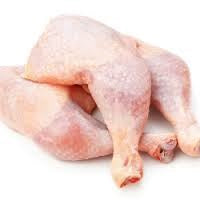 Poultry recipes from the farm
Bringing the farm to your table, one delicious recipe at a time.
Chicken Whole Quarter Leg....5 Starzzzzz !!!
My while Family is Grateful that I found you ..Our Farm Family..so much so that just this week my son tells me he can't eat any Meat or chicken that's not from Circle C.. !!!....
Always a Treat to Eat the Best Quality !!!!!
Thank you🥂🤠🥂🤠😚😚😚❤
Chicken Whole Quarter Leg, Skin On, Bone In
Amazing Taste + Thankful Not 'big chicken' Chicken
Excellent flavor and taste. I will re-up my supplies as soon as I eat enough to make room!
I prepared it by cooking it in yogurt with a bit of lemon and tandoori spices, on low and slow temp/time. SO SO good. And I ate it like a barbarian, like Lindsay did below. lol . You will not be disappointed. Next I'm going to make chicken tikka masala and I can't wait!
So thankful for Circle C Farm. If you haven't watched Holy Chicken (on Amazon), I highly recommend it. You will be so thankful that Circle C does NOT participate with 'big chicken'. Thank you Circle C!!!
Surprised
I tried different store bought brands and have no preference. I was surprised that yours tasted a little different. Closer to my childhood backyard chicken. Needed less cleaning and not so quick to get changed by being frozen again. No freezer taste at all... Thanks. A bit expensive to buy regularly but would buy again.

Taste the Difference, Feel the Difference™
The best tasting, healthiest eggs delivered right to your door

Fast Same Week Shipping
Place Your Orders by Noon on Tuesdays for Fast, Same Week Shipping

From Our Pasture to Your Plate™
100% Pasture Raised Grass Fed and Finished Family Farm

Support Local Farmers
Support YOUR local farmers, we appreicate your business