Pastured Pork Baby Back Ribs (Avg. Wt 1 lb)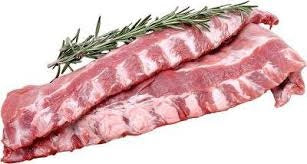 Pork recipes from the farm
Bringing the farm to your table, one delicious recipe at a time.
Absolutely Delicious
These are the best ribs I've ever eaten. The fresh test is unmatched.
Best Ever!
Best ribs! Meaty and juicy without a bunch of greasy fat. Absolutely love these!
DELICIOUS!
I finally cooked my baby back ribs from Circle C farms for Memorial Day and my family was in heaven! These baby back ribs were the best we've ever had, they were meaty and tender and tasted so fresh! I just ordered six more pounds for 4th of July because I don't want to miss out.

Taste the Difference, Feel the Difference™
The best tasting, healthiest eggs delivered right to your door

Fast Same Week Shipping
Place Your Orders by Noon on Tuesdays for Fast, Same Week Shipping

From Our Pasture to Your Plate™
100% Pasture Raised Grass Fed and Finished Family Farm

Support Local Farmers
Support YOUR local farmers, we appreicate your business