Pastured Pork Belly 'Bacon Style Cut' RAW MEDIUM CUT Sliced UNCURED, No Salt, Sugar Free, No Preservatives or Chemicals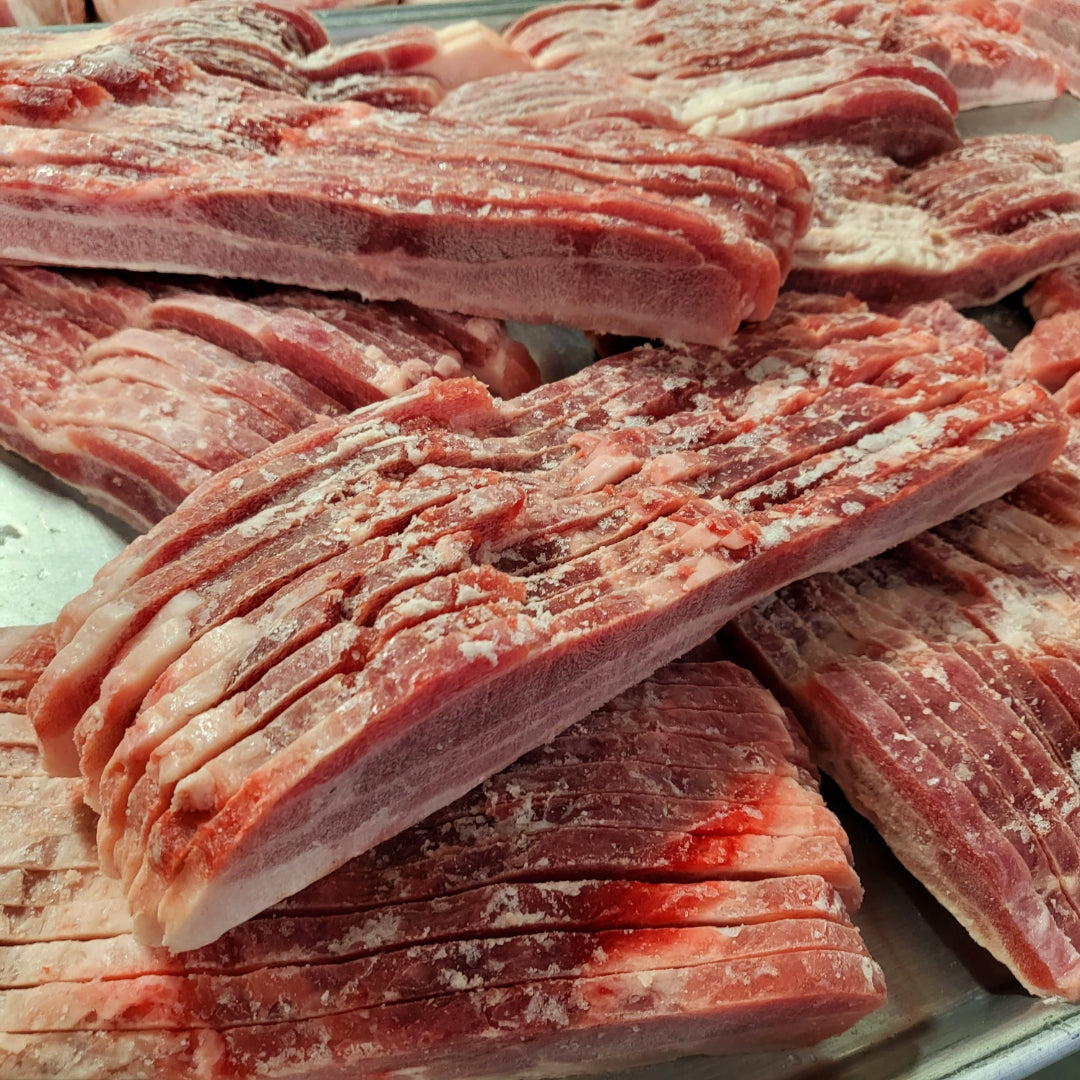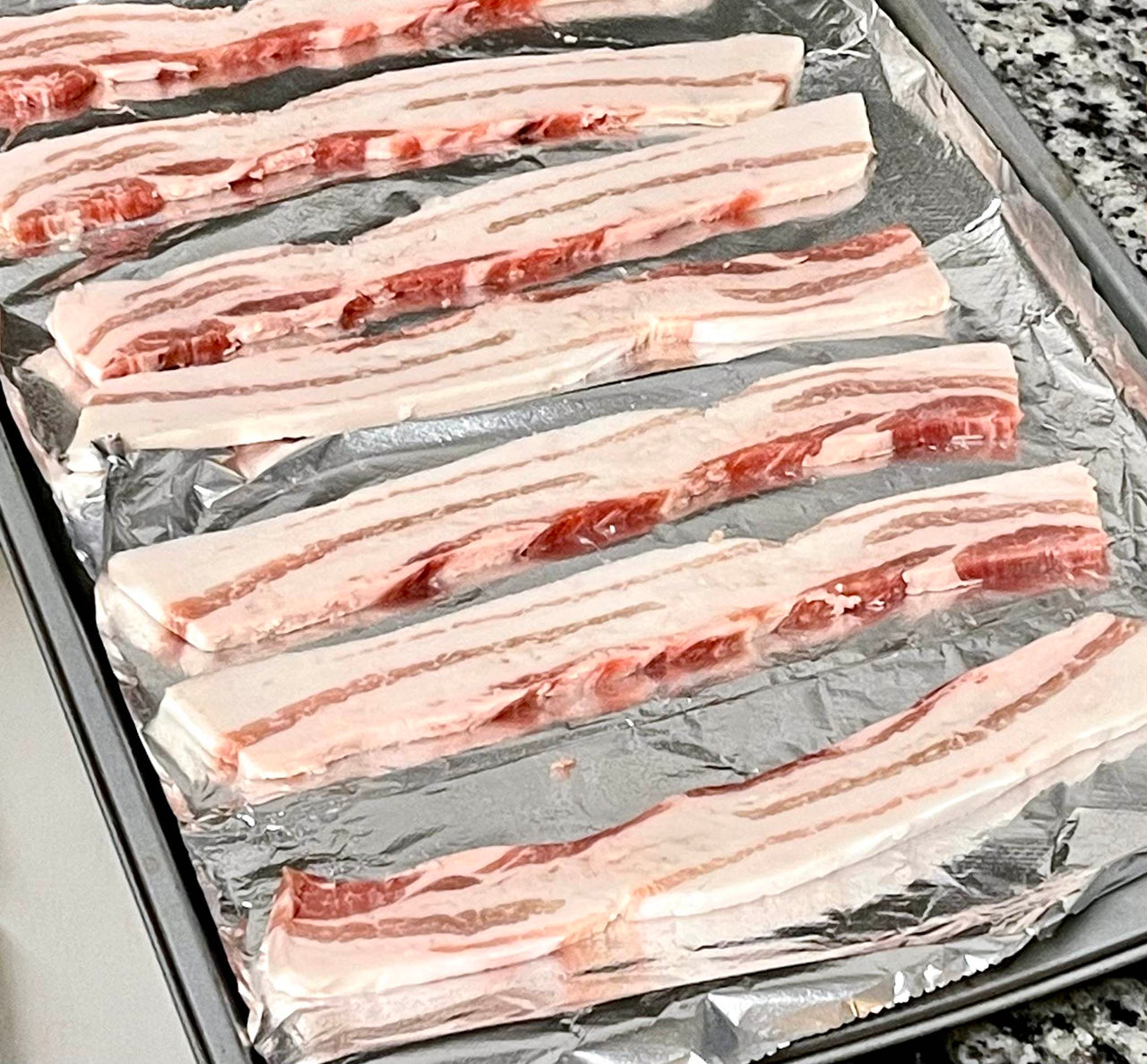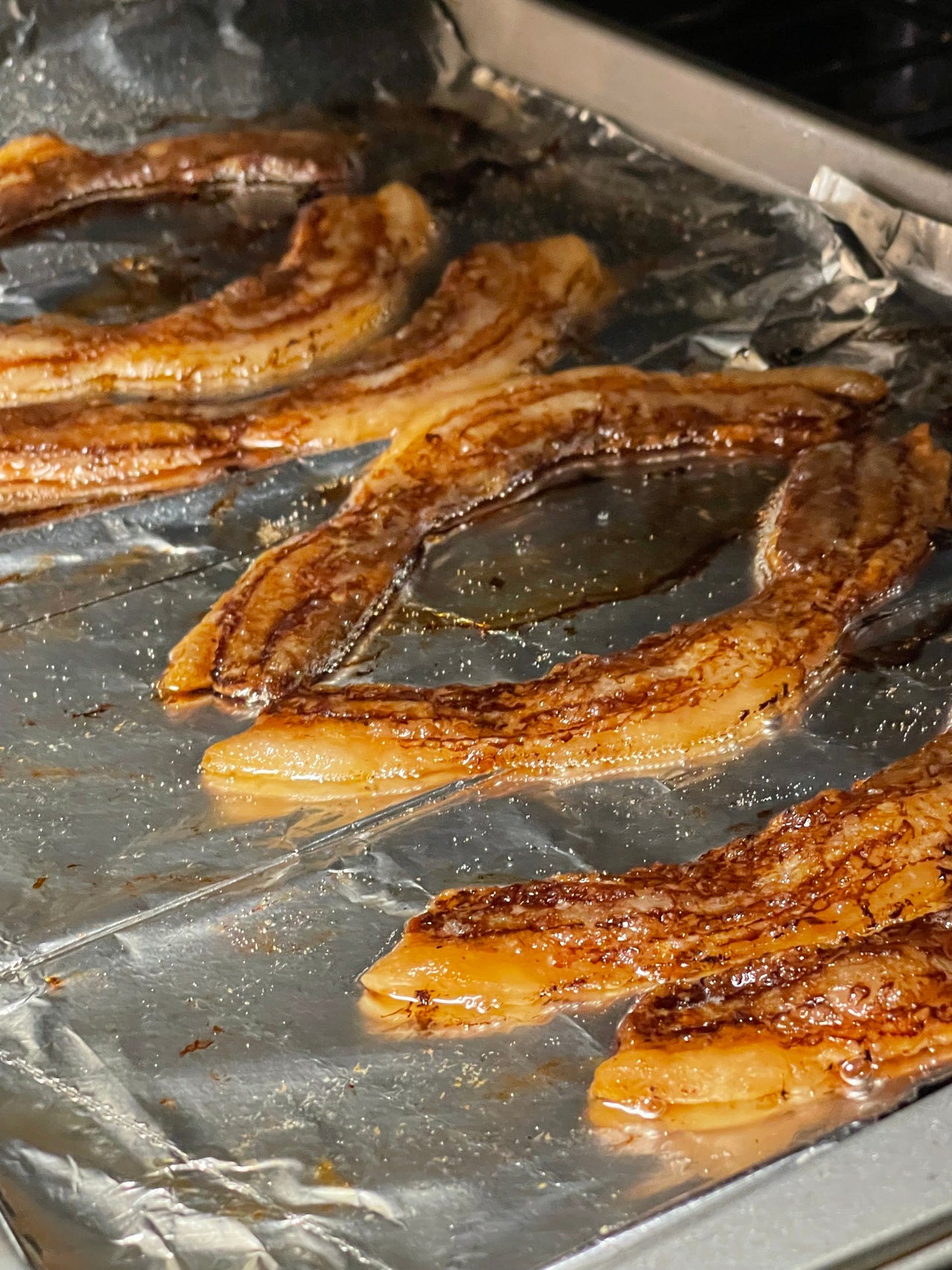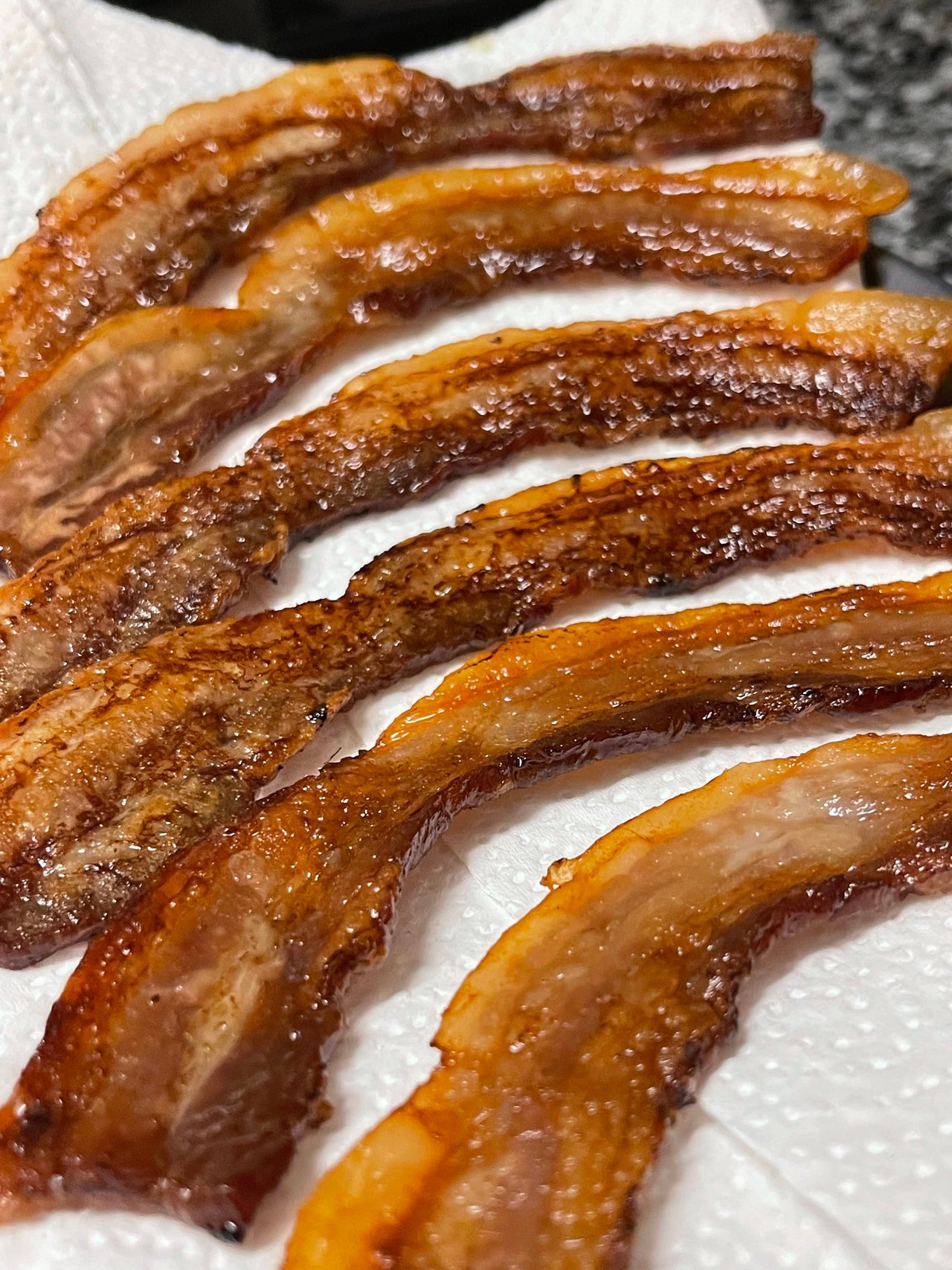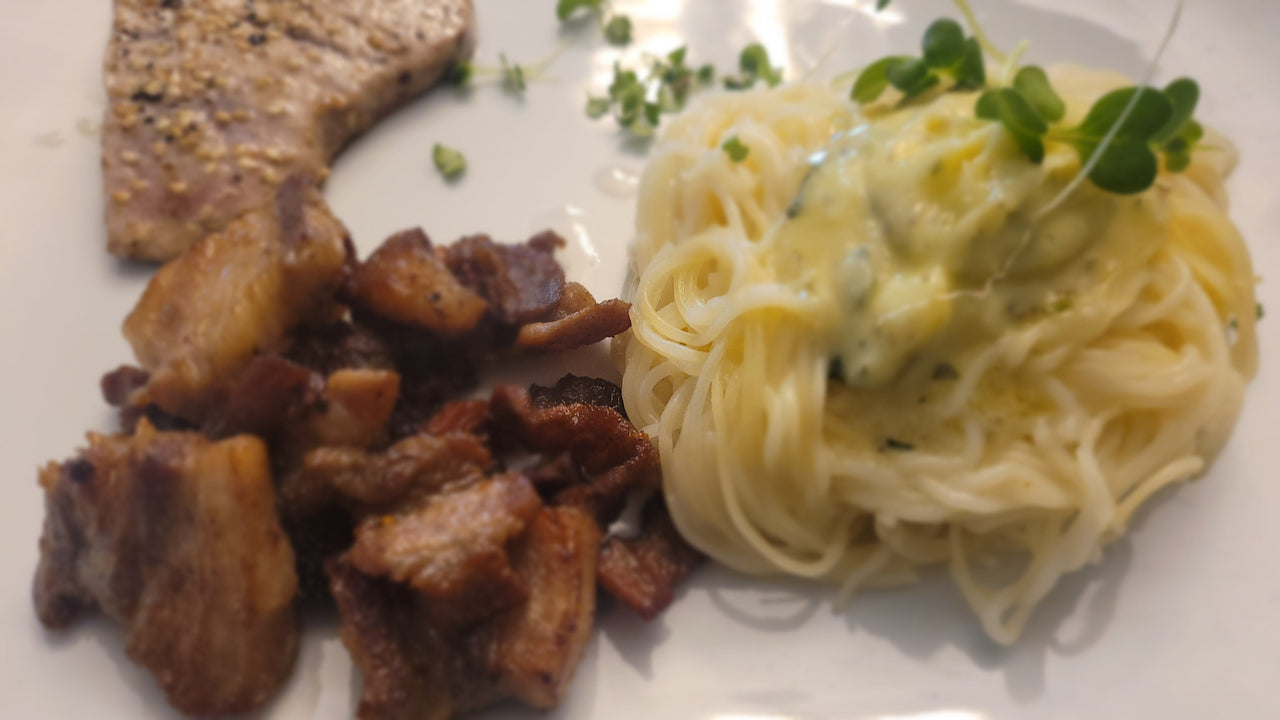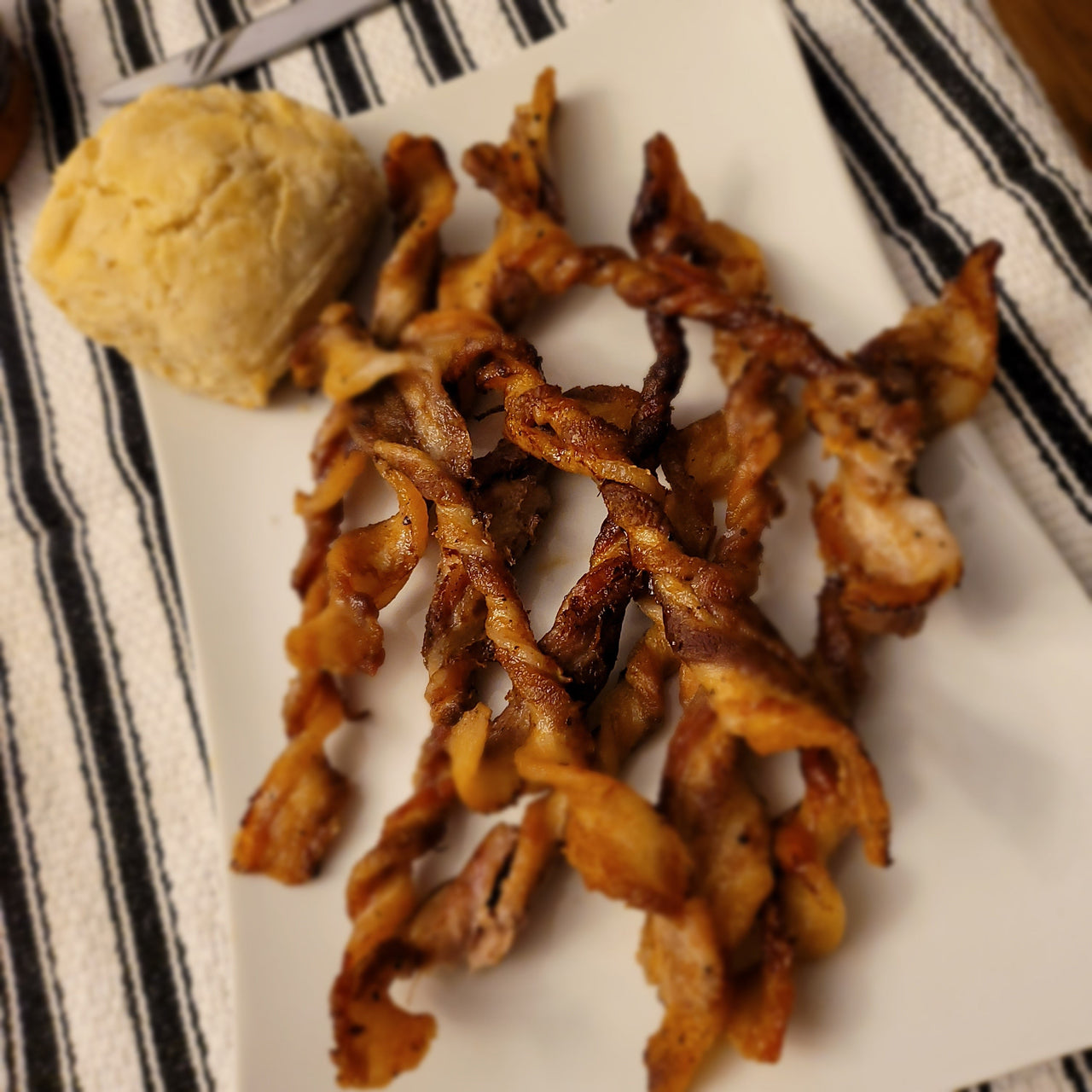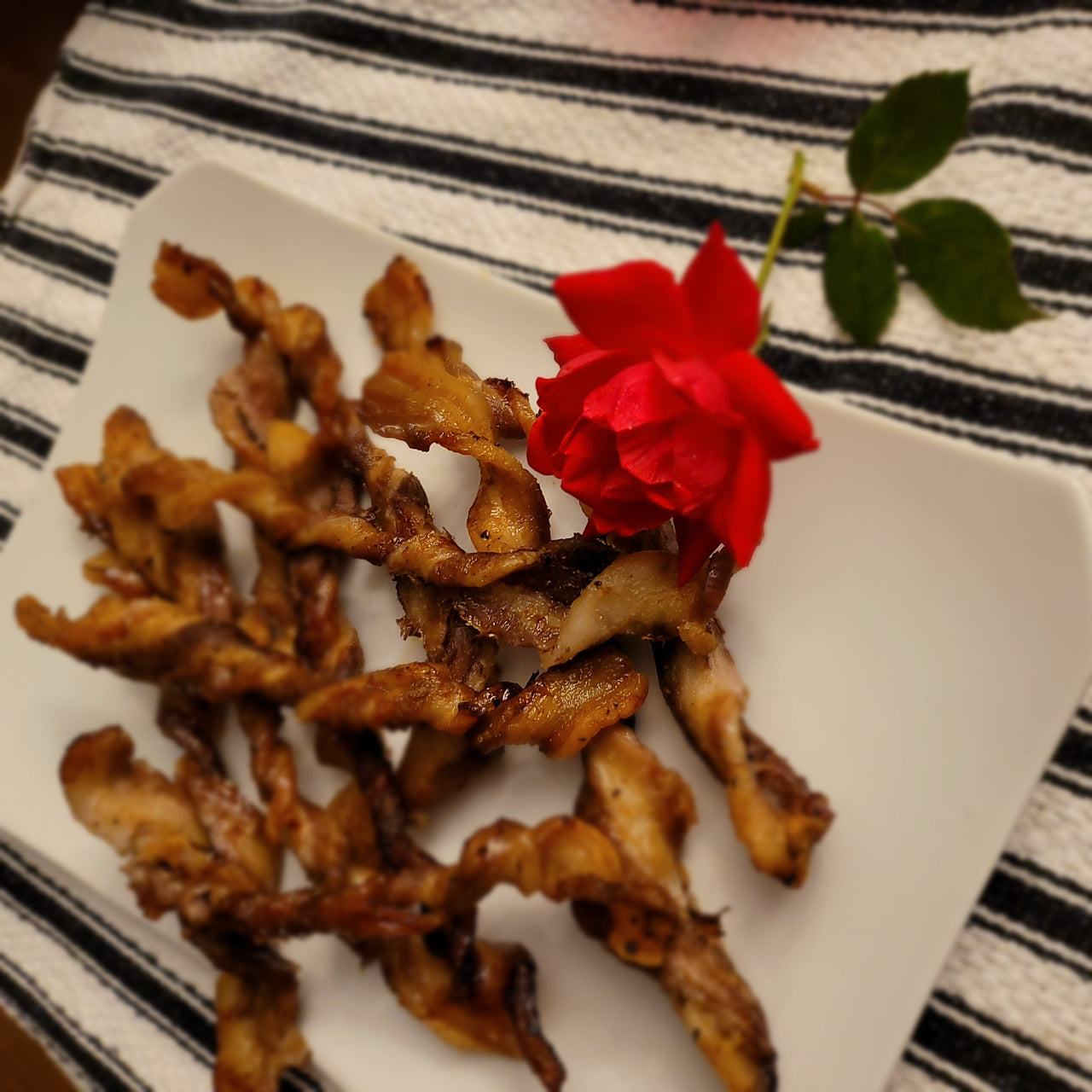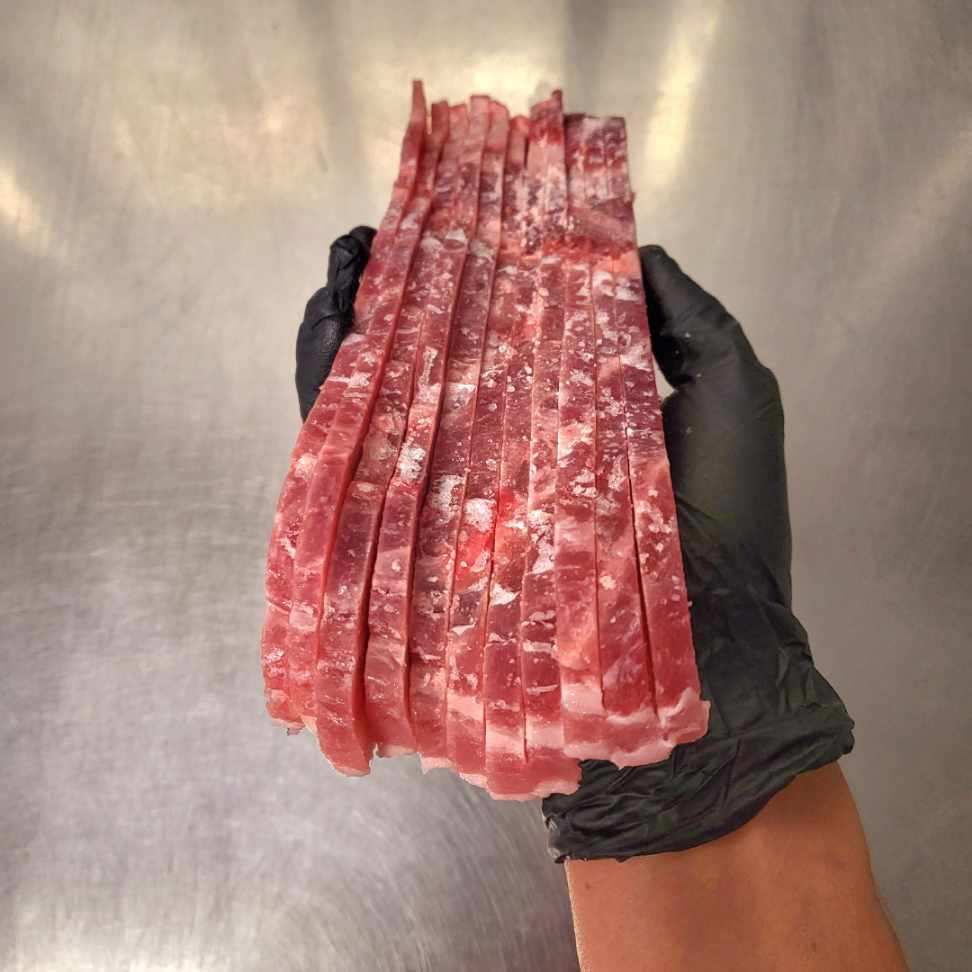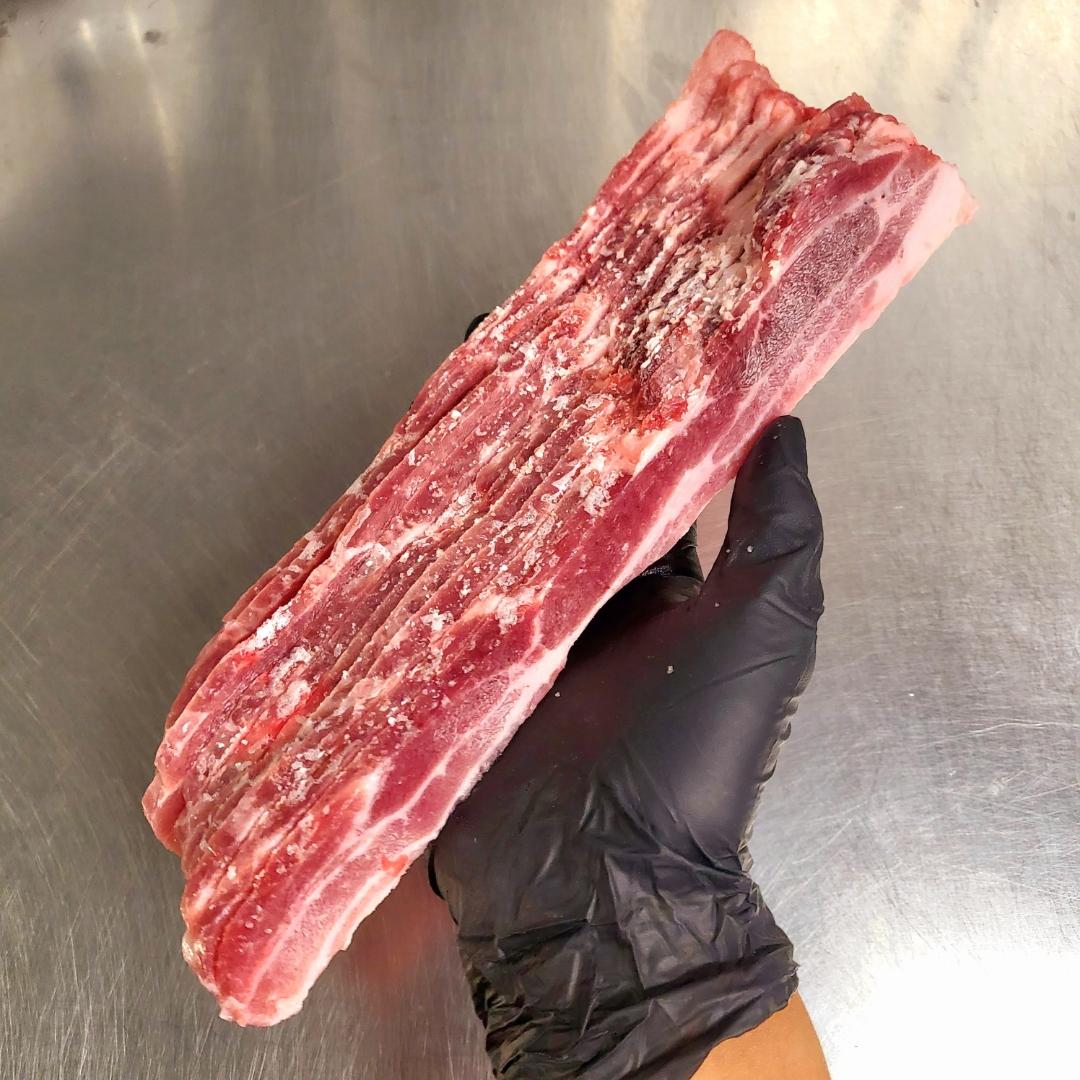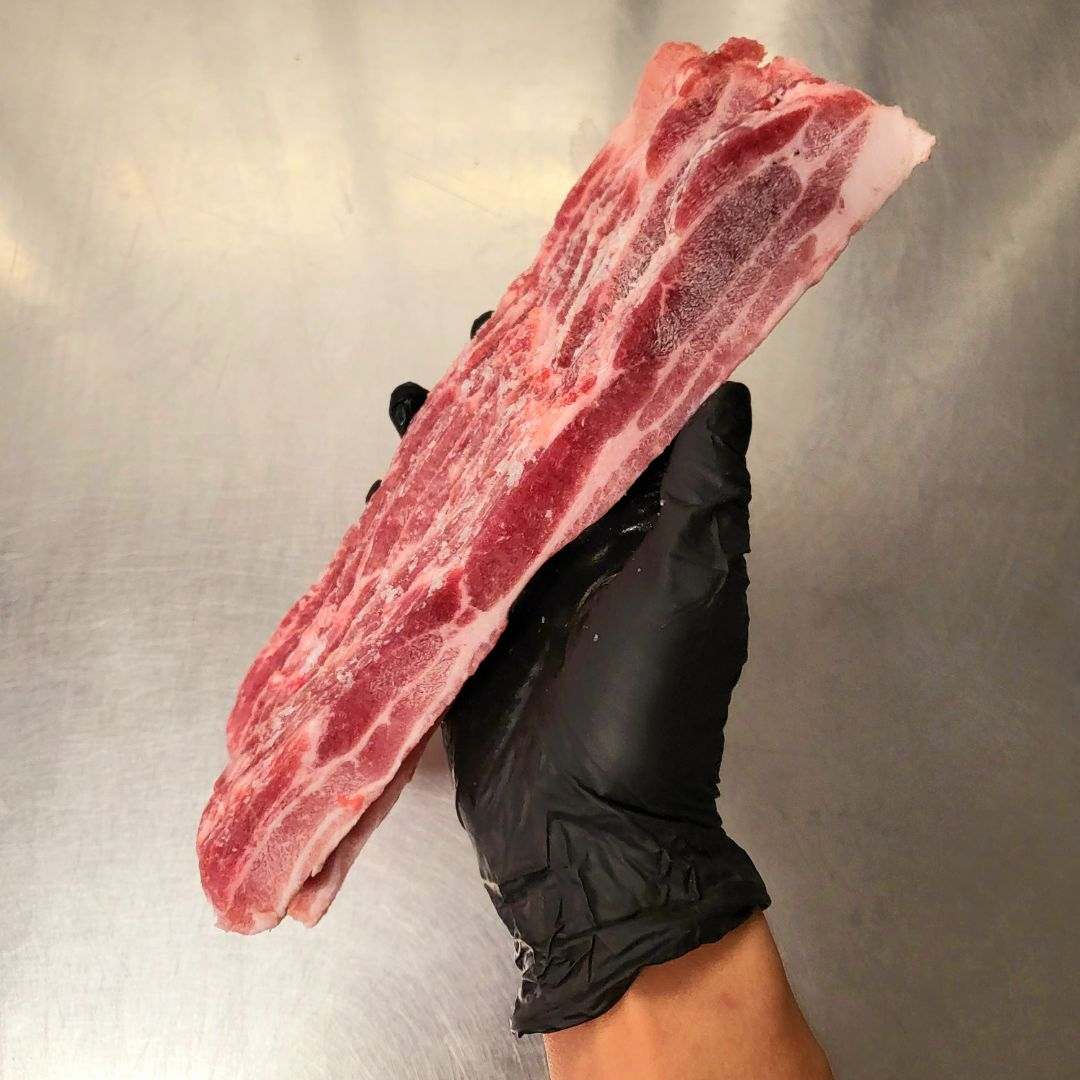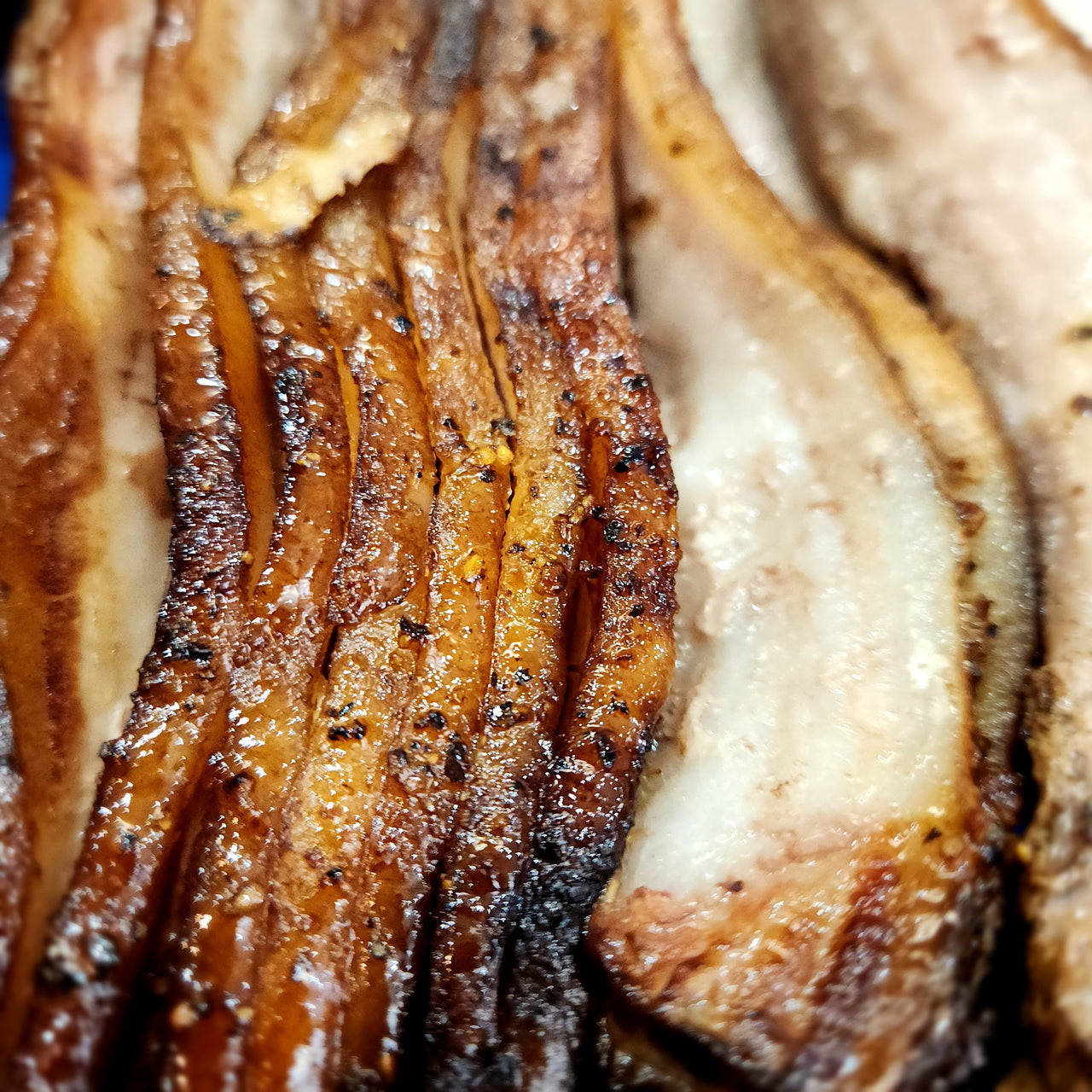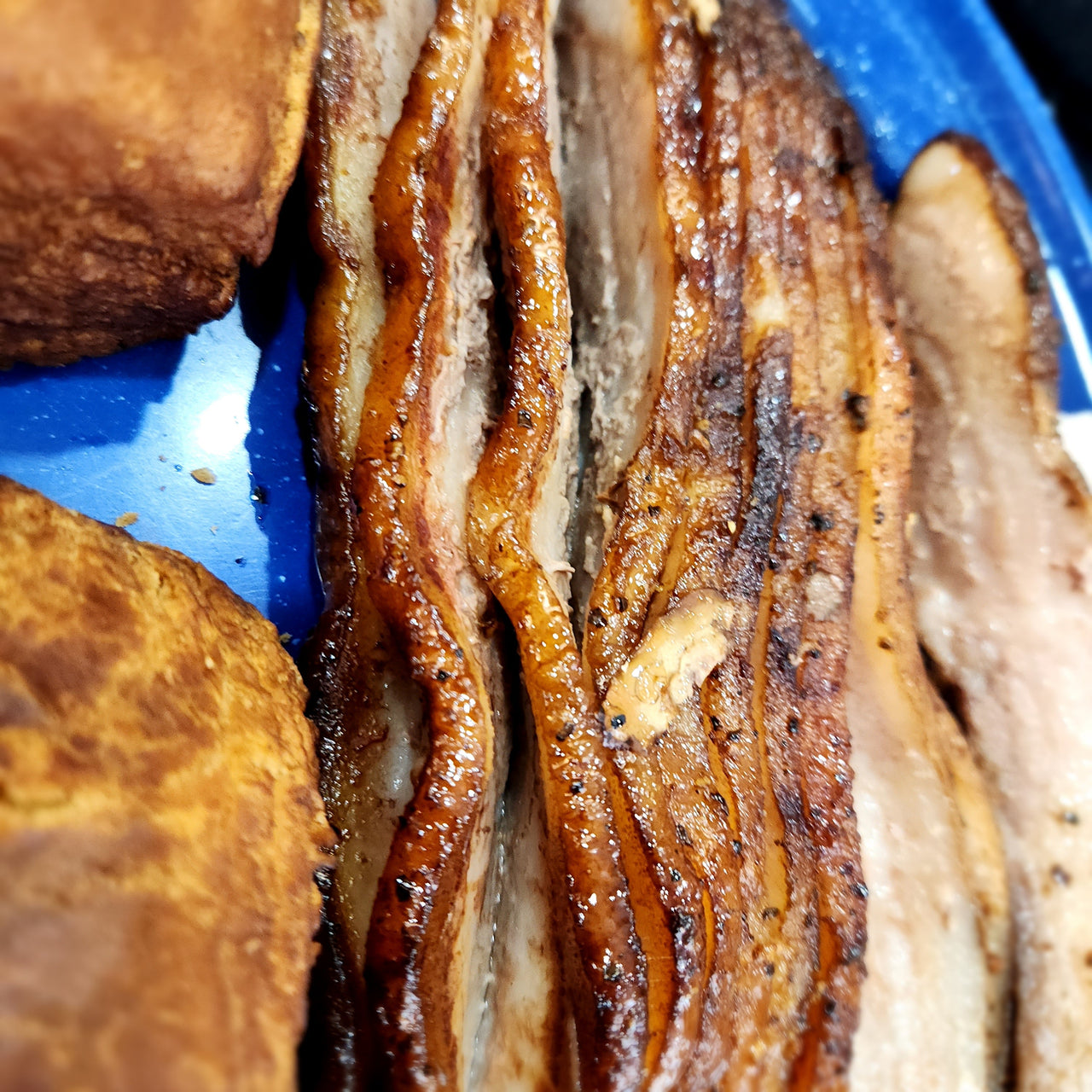 Pork recipes from the farm
Bringing the farm to your table, one delicious recipe at a time.
Delicious!
Delicious! We seasoned with Celtic Sea Salt and smoked paprika and baked in the oven on a rack. Left us wanting more.
The REAL McCOY
Get it crispy. I cut the slices in half, place five slice on a (strong) paper plate, cover with two sections of paper towel, and nuke it for 3 minutes 45 seconds. Let it cool a bit before trying to remove the slices from the paper plate to paper towels.
This is real pure bacon as God created it! The original that fed the settlers of our nation. Well worth the price!
Delicious!
Everyone at home loved it!!!
Good good treat!
I season it as I like and savor every morsel. I also save the drippings for seasoning!
Delicious
Absolutely delicious! No other way to describe it! It has no salt or sugar so I can season it the way I like it and have a healthy meal that's just plain delicious and tastes much better than grocery store bacon; even the organic brands.

Taste the Difference, Feel the Difference™
The best tasting, healthiest eggs delivered right to your door

Fast Same Week Shipping
Place Your Orders by Noon on Tuesdays for Fast, Same Week Shipping

From Our Pasture to Your Plate™
100% Pasture Raised Grass Fed and Finished Family Farm

Support Local Farmers
Support YOUR local farmers, we appreicate your business