Pastured Pork Ground (Avg. Wt 1 lb)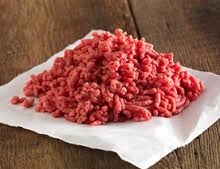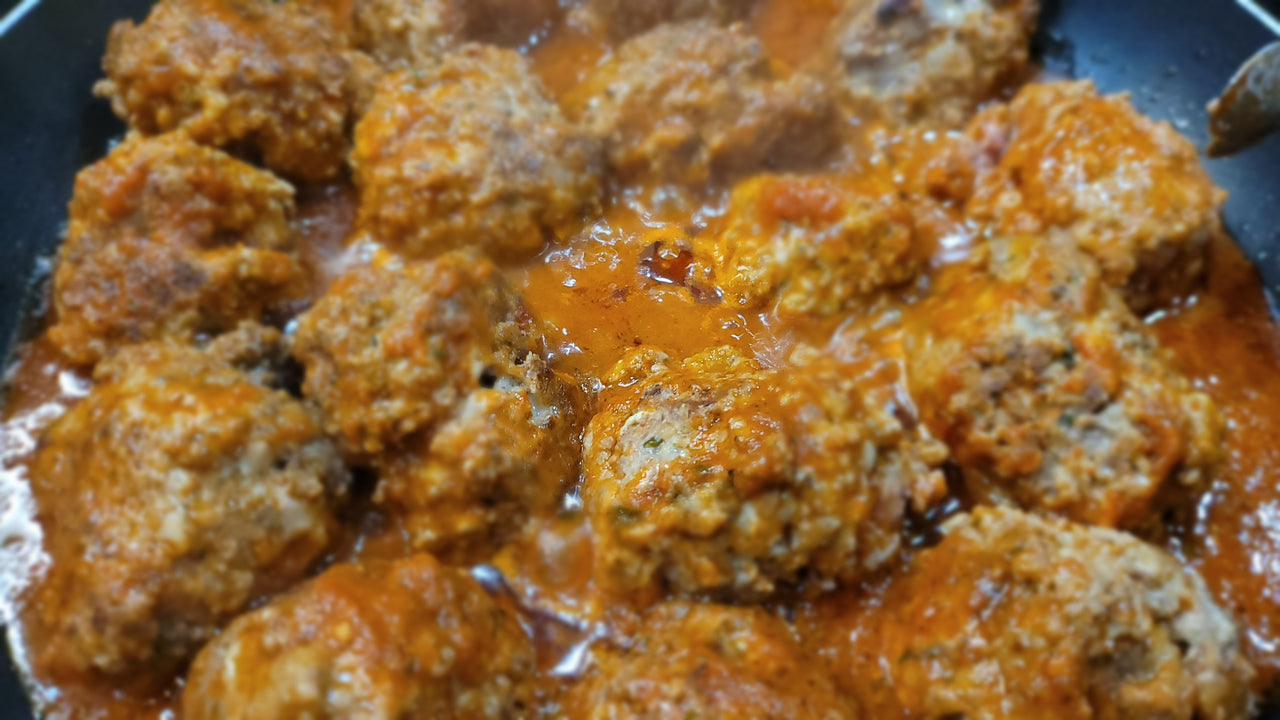 Pork recipes from the farm
Bringing the farm to your table, one delicious recipe at a time.
Pastured Pork Ground
Good ground pork. It is difficult to find a pastured pork.
Fabulous ground pork
We use your pastured ground pork in much of my asian cooking.
Our current obsession is
Pork and Cabbage Stir-Fry
Better-Than-Takeout Stir-Fried Udon
Stir-Fried Udon Noodles With Pork and Scallions
BY CLAIRE SAFFITZ
April 23, 2019
With chewy noodles, well-browned ground pork, and crunchy cabbage, this take on yaki udon (stir-fried udon noodles) gets its flavor from an umami-rich punch of soy sauce and mirin, a sweet Japanese rice wine. It also has green onions for a fresh bite and a drizzle of sesame oil for nutty depth. You can easily make it vegetarian: Simply omit the pork and sub in 8 oz. shiitake or crimini mushrooms instead.
Ingredients
4 servings
2 Tbsp. vegetable oil, divided
4 cups very coarsely chopped green cabbage (about 1/4 medium head)
2 (7-oz.) packages instant udon noodles, flavor packets discarded
2 tsp. toasted sesame oil
8 oz. ground pork
5 scallions, white and pale green parts coarsely chopped, dark green parts thinly sliced
2 tsp. finely grated peeled ginger
1 tsp. crushed red pepper flakes
1/3cup mirin (sweet Japanese rice wine)
1/3 cup soy sauce
1 Tbsp. toasted sesame seeds, plus more for serving
1. Step 1

Heat 1 Tbsp. vegetable oil in a large skillet over medium-high. Cook cabbage, tossing often, until edges are browned, about 4 minutes. Reduce heat to low and continue to cook, tossing often, until thickest parts of cabbage are tender, about 4 minutes longer. Remove from heat; set aside.
Step 2
Place noodles in a large heatproof bowl (or pot if you don't have one) and cover with 6 cups boiling water. Let sit 1 minute, stirring to break up noodles, then drain. Transfer noodles back to bowl and toss with sesame oil. Add reserved cabbage and wipe out skillet.

Step 3

Heat remaining 1 Tbsp. vegetable oil in skillet over medium-high and add pork, breaking up and spreading across surface of pan with a spatula or tongs. Cook pork, undisturbed, until underside is browned, about 3 minutes. Break up meat into smaller pieces and continue to cook, tossing, just until meat is cooked through and no longer pink, about 1 minute. Add chopped scallions (the white and pale green parts), ginger, and red pepper flakes and cook, tossing often, until scallions are softened and inside of skillet starts to brown, about 1 minute. Add noodle mixture, mirin, and soy sauce and cook, tossing constantly and scraping up browned bits, until noodles are coated in sauce, about 45 seconds. Remove from heat and mix in sliced scallions (the dark green parts) and 1 Tbsp. sesame seeds.

Step 4
Divide noodles among bowls and top with more sesame seeds.
juicy and delicious
I combine this with the 90% ground beef to make meatloaf and it turns out juicy and very flavorful.
Most delicious
Pastured ground pork just tastes better then the commercial variety loaded with chemicals, not to mention the feed given to hogs to fatten them for market. As Dr. G. points out, we are what we eat; but we are also what we ate, ate! Junk in the hog flows into junk in my body.

Taste the Difference, Feel the Difference™
The best tasting, healthiest eggs delivered right to your door

Fast Same Week Shipping
Place Your Orders by Noon on Tuesdays for Fast, Same Week Shipping

From Our Pasture to Your Plate™
100% Pasture Raised Grass Fed and Finished Family Farm

Support Local Farmers
Support YOUR local farmers, we appreicate your business