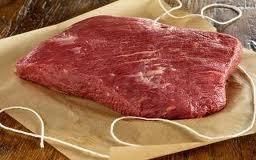 Beef recipes from the farm
Bringing the farm to your table, one delicious recipe at a time.
4lb Brisket
Shipping was excellent, however, I didn't "taste the difference" in the meat, as I thought I would. The brisket was over loaded with fat, not enough meat on the piece that was shipped:(
However, I found CircleC online, trying to find a local farm to purchase fresh unpasteurized food to bring my cooking to whole other level. I will continue to purchase from CircleC due to their "farm to table concept", that I truly love.
Brisket
I made brisket for SB party. It was hit and very tasteful
St. Patrick's Day Corned Beef
I used this brisket to make my own corned beef without all the nitrates and insane amounts of sodium for St. Patrick's Day and it was DELICIOUS! Even my family who are used to conventional corned beef loved it and everyone wanted more. I will definitely buy it again next year!

Taste the Difference, Feel the Difference™
The best tasting, healthiest eggs delivered right to your door

Fast Same Week Shipping
Place Your Orders by Noon on Tuesdays for Fast, Same Week Shipping

From Our Pasture to Your Plate™
100% Pasture Raised Grass Fed and Finished Family Farm

Support Local Farmers
Support YOUR local farmers, we appreicate your business