Grassfed Beef Hamburger Patty With Portobello Mushroom and Garlic (2 X 6 oz Avg. Wt Patties)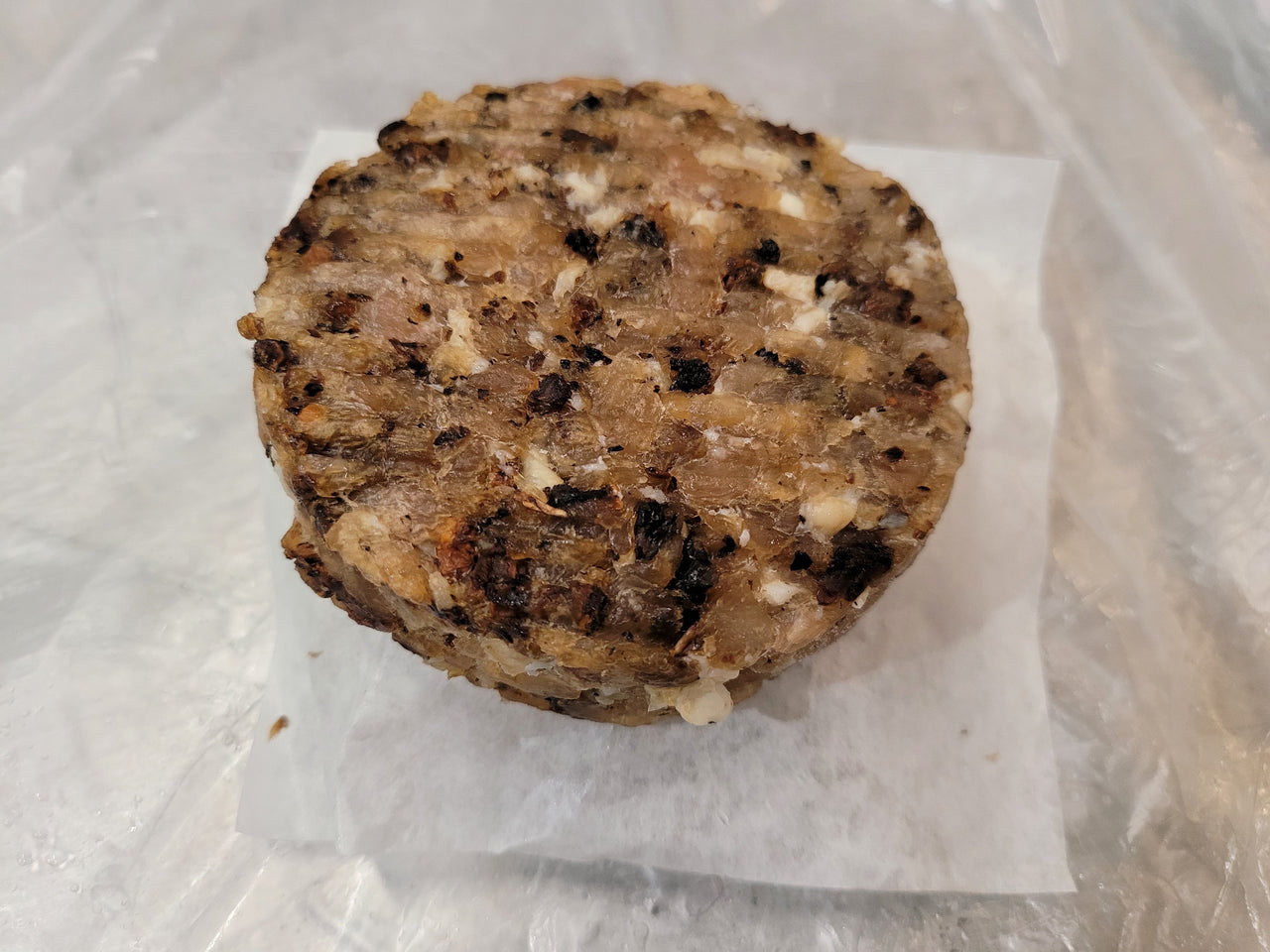 Beef recipes from the farm
Bringing the farm to your table, one delicious recipe at a time.
Nice change to burgers
Tried out this portobello & garlic burger as the ingredients sounded tasty. I wouldn't go out of my way to buy again, but I'd definitely be willing to eat it and would recommend to others. Needs to be seasoned before you cook it. Burger was a good size and shaped nicely.
Ridiculously good burgers!
Okay, these may just be the tastiest burgers I've ever had. Super tasty, and nice and moist even though I cooked them a bit too long and there was almost no pink left. We didn't put them in buns, just melted some fresh mozzarella on top and ate them like steak. Then spent the whole meal talking about how amazing they were. Safe to say if the ingredients sound good to you, you'll love them. Back to stock up! :-)
Bone broth
I love the bone broth!! We are still working on the other items in our order!

Taste the Difference, Feel the Difference™
The best tasting, healthiest eggs delivered right to your door

Fast Same Week Shipping
Place Your Orders by Noon on Tuesdays for Fast, Same Week Shipping

From Our Pasture to Your Plate™
100% Pasture Raised Grass Fed and Finished Family Farm

Support Local Farmers
Support YOUR local farmers, we appreicate your business