Pasture Raised Chicken Breast, Boneless / Skinless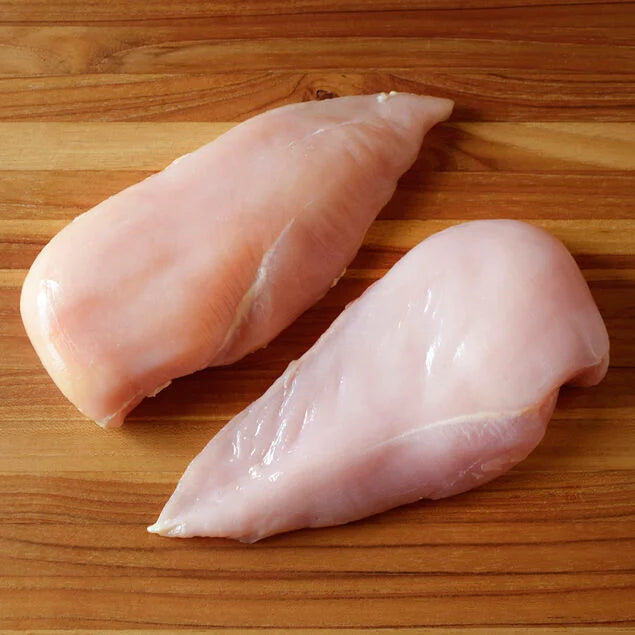 Poultry recipes from the farm
Bringing the farm to your table, one delicious recipe at a time.
Great Experience
First order was amazing! Best chicken breast we've ever had. Second order there were a few pieces that had a rubbery consistency. But for the most part, I cannot complain. I will continue to purchase from Circle C because it's better than any other chicken I could purchase from a grocery store and the quick shipment and attention to packing all the items is great!
Excellent
Couldn't be happier with my decision to start buying the bulk of my meat products from Circle C.
Perfect chicken soup
Made best-ever chicken soup with leg quarters and the chicken breast were succulent and delicious as well!
Delicious!!
Circle C Farm is the only place where I buy my meat. Thank you Circle C!!!
Really great protein
These chicken breasts are SO tender, juicy and flavorful! I use them many ways, last week I seasoned them with the usual SnP and added a generous amount of garlic and onion powder. These were sauteed with ghee, cooled then chopped and added to a ramen noodle salad. Perfect for the hot days!

Taste the Difference, Feel the Difference™
The best tasting, healthiest eggs delivered right to your door

Fast Same Week Shipping
Place Your Orders by Noon on Tuesdays for Fast, Same Week Shipping

From Our Pasture to Your Plate™
100% Pasture Raised Grass Fed and Finished Family Farm

Support Local Farmers
Support YOUR local farmers, we appreicate your business