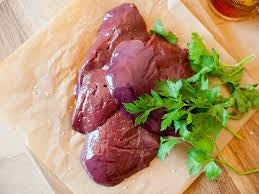 Lamb recipes from the farm
Bringing the farm to your table, one delicious recipe at a time.
May We Have a Little Lamb? (Hums a tune)
Nutrient dense, I know, but do you know what else I know? This stuff is so delicious! Circle C provides the best quality meat, poultry, and organs. I'm grateful to be fortunate enough to eat their high quality products. The lamb liver is really good.

Taste the Difference, Feel the Difference™
The best tasting, healthiest eggs delivered right to your door

Fast Same Week Shipping
Place Your Orders by Noon on Tuesdays for Fast, Same Week Shipping

From Our Pasture to Your Plate™
100% Pasture Raised Grass Fed and Finished Family Farm

Support Local Farmers
Support YOUR local farmers, we appreicate your business