Grass-fed Lamb Stew Meat (Avg. Wt 1 lb)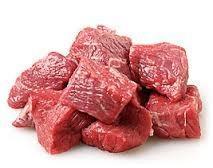 Lamb recipes from the farm
Bringing the farm to your table, one delicious recipe at a time.
Best lamb
Best lamb for stew! The meat is so soft and flavorful, nothing compared to commercially bought that tastes like nothing.
Lean and amazingly tender lamb!
Fantastic mild taste! I use it in soups. No gaminess ever!
Another AMAZING SLICE OF HEAVEN!!!!
Quality DOES Matter!!!
At Circle C Farms ...You Have Arrived!!
Quality at it's Best..Taste Superior..
It's the Family at the Farm that makes sure you are always taken care of too❣❣❣❣❣🙏🏻
Thank you👍👍👍👍👍❤

Taste the Difference, Feel the Difference™
The best tasting, healthiest eggs delivered right to your door

Fast Same Week Shipping
Place Your Orders by Noon on Tuesdays for Fast, Same Week Shipping

From Our Pasture to Your Plate™
100% Pasture Raised Grass Fed and Finished Family Farm

Support Local Farmers
Support YOUR local farmers, we appreicate your business