Grassfed Beef NY Strip Steak, Bone Out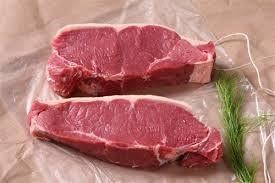 Beef recipes from the farm
Bringing the farm to your table, one delicious recipe at a time.
Delicious!
Loved it and will purchase again
Fat included
Too much fat that I have to trim off. Flavor is great.
Tender and flavorful
The Beef NY Strip Steak, Bone Out was very flavorful and tender. I added a little Pink Himalayan Salt to it and it was delish. I will order again.
GREAT STEAK
Wonderful steak. The very best. Thank you

Taste the Difference, Feel the Difference™
The best tasting, healthiest eggs delivered right to your door

Fast Same Week Shipping
Place Your Orders by Noon on Tuesdays for Fast, Same Week Shipping

From Our Pasture to Your Plate™
100% Pasture Raised Grass Fed and Finished Family Farm

Support Local Farmers
Support YOUR local farmers, we appreicate your business