Grassfed Beef Porterhouse Steak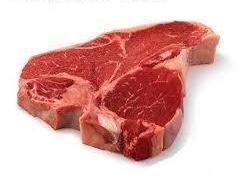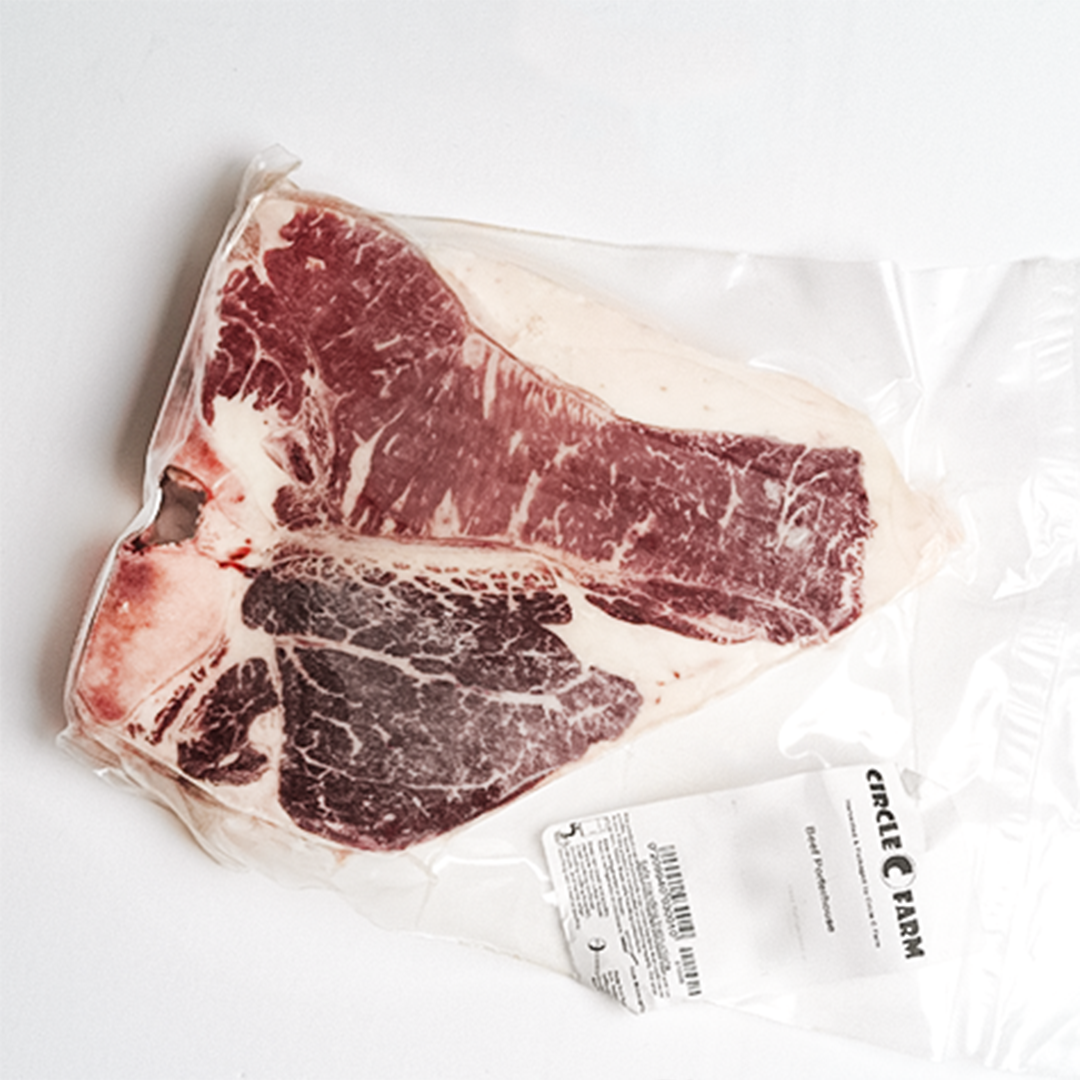 Beef recipes from the farm
Bringing the farm to your table, one delicious recipe at a time.
We got more than just porterhouse steaks and so far everything taste amazing thank you.
Here's the beef!
-These are ridiculously cram packed with yum. The filet side is just butter and the strip is wonderful. They are not small but they are just right :)
I'm a little upset......
I was a little upset when I cooked up one of the Porterhouse steaks I recently ordered from Circle C Farm. After cooking the steak, it was so tender, I did not need my steak knife to cut and eat the steak. I could have used a butterknife, and it would have worked as well. I was strange eating a steak so tender, after buying the same steak at chain grocery stores, and having to chew more. All that was needed on the Porterhouse was a little salt on both sides before cooking "slow and low", and it was melt in your mouth delicious! The size of the steak was huge! I ate and ate the steak with only a salad, and could not finish the entire steak in one sitting. I had enough steak left over to make a big steak sandwich to bring to work the next day. The reason I was upset is I did not need to use my expensive steak knife while eating the Porterhouse, and I spent good money that a set of steak knives. Heck with the steak knives, I will just have to order more Porterhouse steaks from Circle C Farm in the future.
Grass Fed & Grass Finished Beef Porterhouse Steak
Beef Porterhouse Steak
I was so excited to have found Circle C Farm when wintering in Florida! I try to eat as much grass fed and grass finished meats. Circle C Farm fills the bill!

Taste the Difference, Feel the Difference™
The best tasting, healthiest eggs delivered right to your door

Fast Same Week Shipping
Place Your Orders by Noon on Tuesdays for Fast, Same Week Shipping

From Our Pasture to Your Plate™
100% Pasture Raised Grass Fed and Finished Family Farm

Support Local Farmers
Support YOUR local farmers, we appreicate your business