Grassfed Beef Sirloin Steak 16 Oz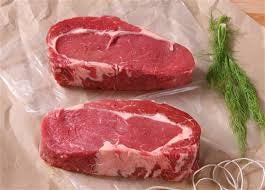 Beef recipes from the farm
Bringing the farm to your table, one delicious recipe at a time.
Tough Chew
The flavor of the beef was pretty good but it was very tough.
Meat purchase
Delicious and pasture raised!!!
Fantastic
My family loves the taste and tenderness of these steaks. I can't go back to the super market steaks ever again.
Does it get any Better..The answer is no..why you may ask..when you have the Best thats it ..its...
Thank you Circle C Farm 🌿😊🌿😊🌿😊🌿😊🌿😊🌿😊🌝🌝🌝🌝🌝👍🌟🌟🌟🌟🌟❤🌈❤

Taste the Difference, Feel the Difference™
The best tasting, healthiest eggs delivered right to your door

Fast Same Week Shipping
Place Your Orders by Noon on Tuesdays for Fast, Same Week Shipping

From Our Pasture to Your Plate™
100% Pasture Raised Grass Fed and Finished Family Farm

Support Local Farmers
Support YOUR local farmers, we appreicate your business