Grassfed Beef Stew Meat (Avg. Wt 1 lb)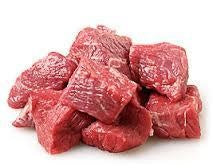 Beef recipes from the farm
Bringing the farm to your table, one delicious recipe at a time.
Outstanding!
I've ordered this stew beef many times and it never disappoints. Great taste, perfect little 1" cubes. Circle C cannot be beat!
Beef stew meat
This meat makes an easy, delicious dinner in the instapot in about 40 min.. set and forget it.great leftovers too.
Beef stew meat
Most delicious beef stew. Velvety soft and delicious. Most certainly will continue to purchase my meats from Circle C.
Great meat
Perfect for slow cooker beef stroganoff.

Taste the Difference, Feel the Difference™
The best tasting, healthiest eggs delivered right to your door

Fast Same Week Shipping
Place Your Orders by Noon on Tuesdays for Fast, Same Week Shipping

From Our Pasture to Your Plate™
100% Pasture Raised Grass Fed and Finished Family Farm

Support Local Farmers
Support YOUR local farmers, we appreicate your business