Grassfed Beef T Bone Steak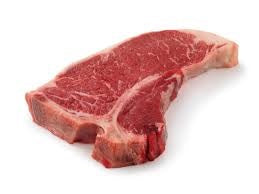 Beef recipes from the farm
Bringing the farm to your table, one delicious recipe at a time.
Love your place
I was So happy to find your farm store in Bonita Springs and made a 1 1/2 hr. trip few weeks ago. And I was very pleased with the online store and delivery also. Haven't tried the T-bone yet, but the stew beef and chicken/mushroom Pattie's were Excellent. Everything I've had has been superb.
So happy to have found you guys, as it was Just what I was looking for and telling friends too!
T bone steak
Excellent flavor and very tender
T-bone steak
Was a nice, thick, cut, delicious and tender and best of all very healthy meat and the animals are humanely butchered means the world to me
T_bone steak
This steak was delicious!! Leave it room temperature prior to cooking. Seasoned it with plenty of sal/pepper. I used ghee, whole garlic , fresh rosemary leaves. Heat up my skillet and cooked about 5-7 min per side. Finished it by cooking the fat on the edges. It was to die for. Super tender and tasty.
Good meat
It was a decent piece of meat. Surprisingly a little tough, but good taste.

Taste the Difference, Feel the Difference™
The best tasting, healthiest eggs delivered right to your door

Fast Same Week Shipping
Place Your Orders by Noon on Tuesdays for Fast, Same Week Shipping

From Our Pasture to Your Plate™
100% Pasture Raised Grass Fed and Finished Family Farm

Support Local Farmers
Support YOUR local farmers, we appreicate your business