Pasture Raised Chicken Backs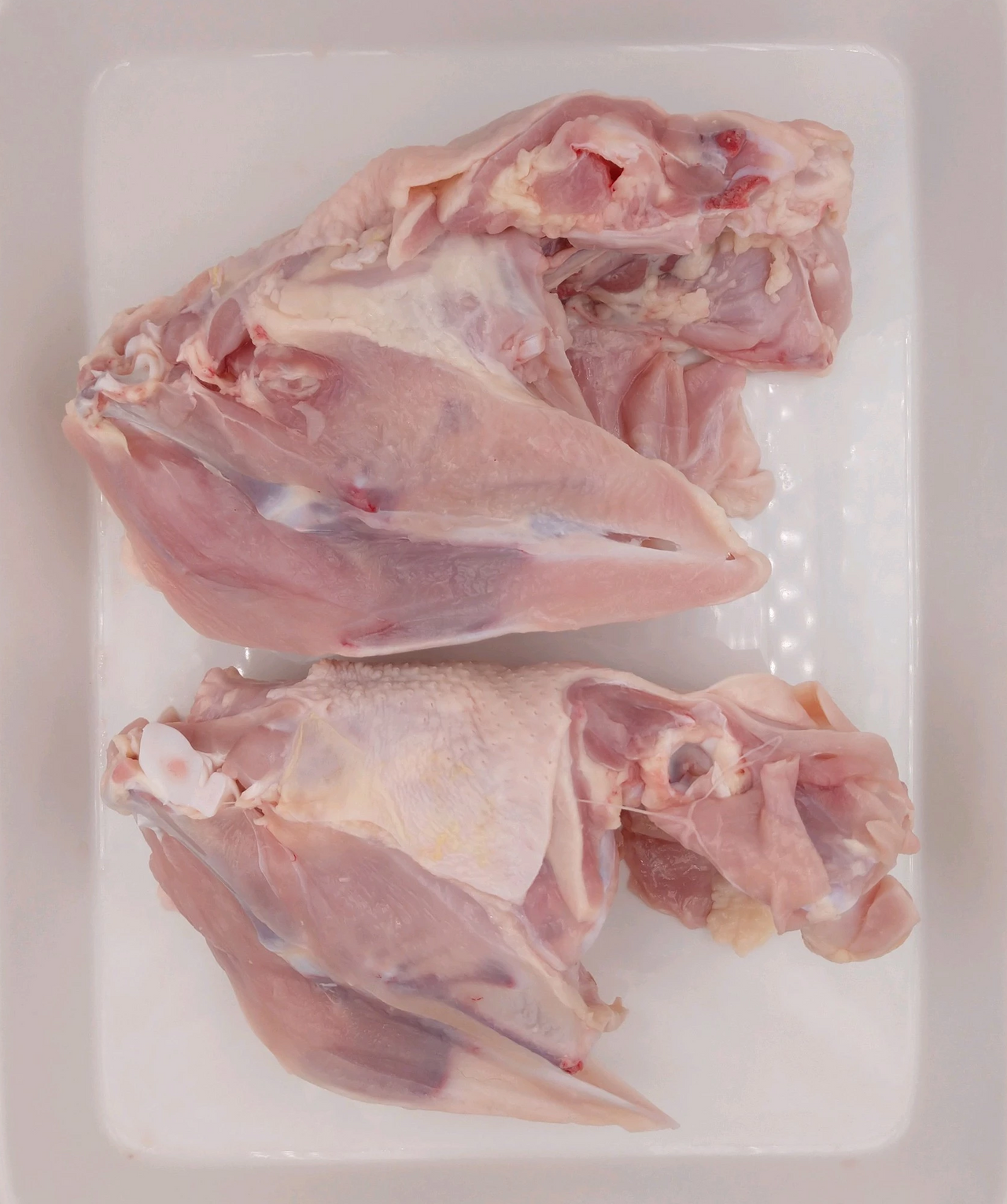 Poultry recipes from the farm
Bringing the farm to your table, one delicious recipe at a time.
Nice size a little pricey but all in all good product
A lot of flavor for little cost
I make broth in my pressure cooker with these chicken backs. Love the low cost for so much return in flavor. They fit perfectly in my pressure cooker and make gallons of broth. Could add other parts for more intensity, but the back is enough for my purposes.
Yummy soup/chicken backs
Chicken backs make great chicken broth, with celery, carrots, garlic and salt. A little on the expensive side, but I was able to freeze a lot.
Excellent Broth
I bought them to make a broth. There was enough meat on them to do the j]ob! Will definitely reorder.
Excellent
It was still warm here so I was a tad worried about the bones, thawing, but they arrived nicely packed and frozen solid in blue ice. They made excellent bone broth, so much so, that I ordered more necks and backs....thank you

Taste the Difference, Feel the Difference™
The best tasting, healthiest eggs delivered right to your door

Fast Same Week Shipping
Place Your Orders by Noon on Tuesdays for Fast, Same Week Shipping

From Our Pasture to Your Plate™
100% Pasture Raised Grass Fed and Finished Family Farm

Support Local Farmers
Support YOUR local farmers, we appreicate your business