Pasture Raised Chicken Bone Broth and Soup Stock 28 Oz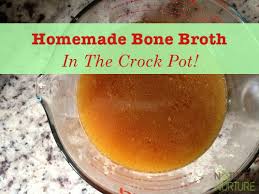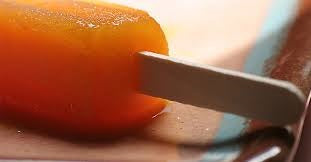 Poultry recipes from the farm
Bringing the farm to your table, one delicious recipe at a time.
Delicious
Their bone broths are the best items you can buy from circle c.
This is a household staple I won't do without!
The Pasture Raised Chicken Bone Broth and Soup Stock from Circle C is something I've been ordering for almost three years now, and I cannot do without it. Of course I can simply heat it and eat it as a tasty, satisfying meal, whether I need to warm up on a cold day, or if I want the nutrient boost because I want to stay healthy, especially during cold & flu season. I also use it to cook so many recipes... from homemade soups, to sauces for a variety of dishes, my cooking would never be the same without it! I also occasionally give some to my cats, who seem to love it too. Too bad I can't order it by the gallon!
Glad to have ready to go bone broth, but not as good as homemade
Our child was sick so I wanted bone broth asap, as we often find a good bone broth will cut the sick time down and we consider it liquid gold. Hunting for a bone broth that isn't pre-packaged in the store and has that gelatinous structure filled with good fats and collagen is close to impossible in SWFL. I was thrilled to find it at Circle C farm and appreciate them offering it. We drank it but it wasn't nearly as good as our homemade bone broth. The entire family felt it was watery and I have to agree, which is odd given that it was gelatinous (no fat layer). Didn't really coat the throat like we're used to. The next day I made our own homemade broth, which was much better color/texture/flavor. Not sure I would buy the chic bone broth again unless I was in a pinch but it's good for someone who doesn't want to take the time to make it themselves.
Tasty
Enjoyed this very much. Just needed to add a little salt. Would like it to have been more gelatinous. Thank you.
When your BODY THANKS YOU..YOU KNOW.. that feeling of Wellbeing you Must try the Chicken Broth it...
The very Best...in everything they do..and raise
Thank you Family Circle C!!!!🐓🐓🐓🐓🐓🐓🐓🐓

Taste the Difference, Feel the Difference™
The best tasting, healthiest eggs delivered right to your door

Fast Same Week Shipping
Place Your Orders by Noon on Tuesdays for Fast, Same Week Shipping

From Our Pasture to Your Plate™
100% Pasture Raised Grass Fed and Finished Family Farm

Support Local Farmers
Support YOUR local farmers, we appreicate your business