Pasture Raised Chicken Feet or Paws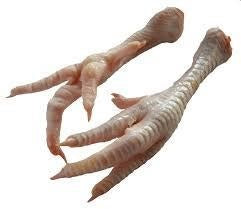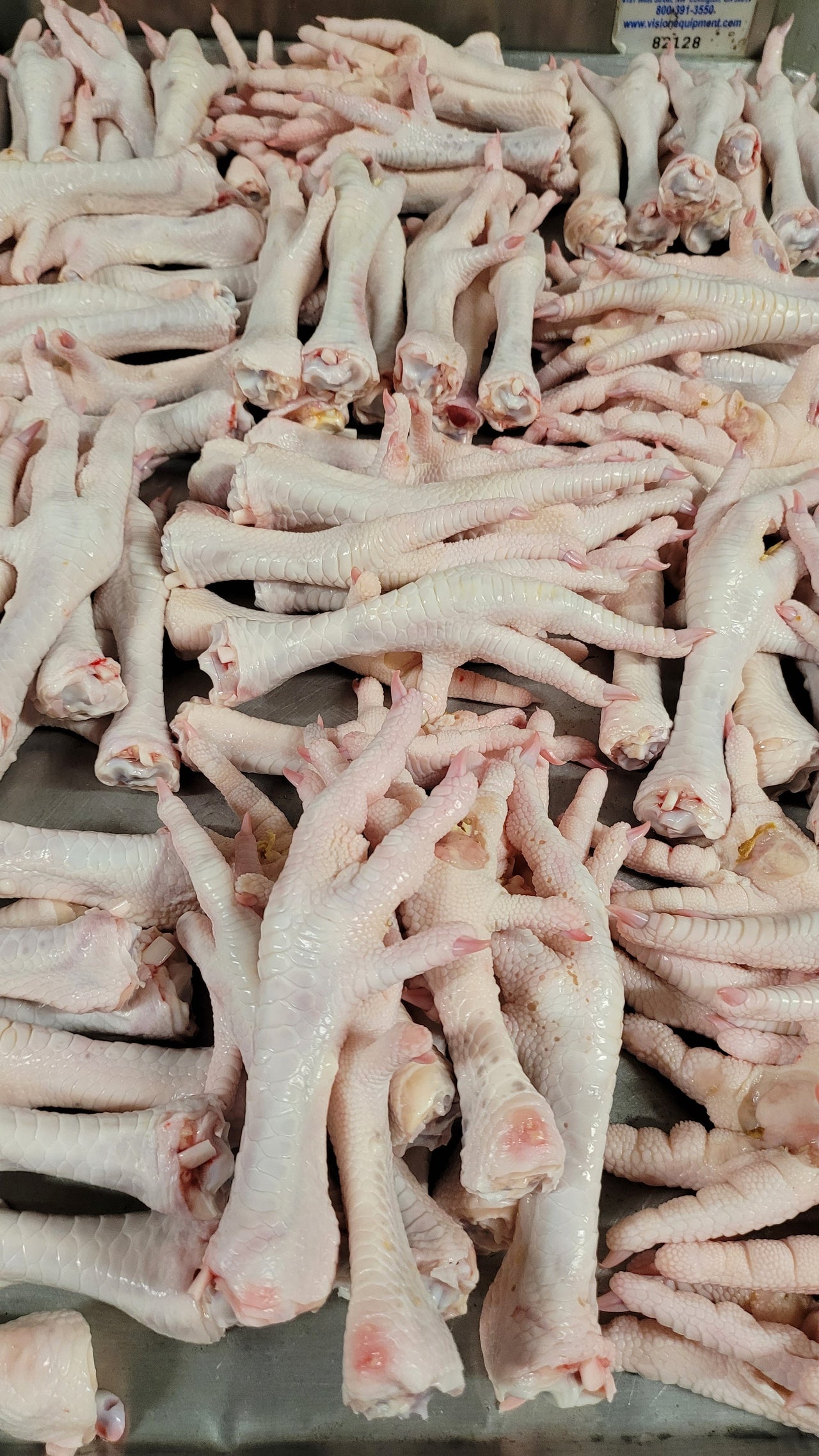 Poultry recipes from the farm
Bringing the farm to your table, one delicious recipe at a time.
Great for bone broth and dog snacks
Chicken feet are a great dog treat ! My weimerianer loves them and great to help joint Health. Chicken feet contain glucosamine and chondroitin which are both associated with good joints. Another major health benefit is the wonders they do for your dog's teeth by chewing on them, that aids in clean teeth.
I also buy them to add to bone broth. They are excellent to thicken the broth and good source for people's joints also. For making broth, and my dog, and myself, I will only buy free range chickens feett. They come super clean and healthy for all !
Circle C Farm is a great source for healthy, quality products
Placing my order was quick and easy. Delivery was fast and the order was iced and we'll packed.
I will be placing additional orders and are recommending Circle C Farms to friends and family.
Pasture Raised Chicken Feet or Paws
Delicious Chicken Feet
These chicken feet are delicious. They make very delicious broth and stew. I will continue to purchase this product.
Great for bone broth
We use a couple chic feet in every batch of bone broth as it seems to make a big difference in the consistency of the broth. I typically chop them in half to ensure there's a good release of collagen into the soup. These helped create a very tasty, thick bone broth. A bit pricey, but I was able to save the rest of the package for another time. Would definitely buy again and recommend to others.

Taste the Difference, Feel the Difference™
The best tasting, healthiest eggs delivered right to your door

Fast Same Week Shipping
Place Your Orders by Noon on Tuesdays for Fast, Same Week Shipping

From Our Pasture to Your Plate™
100% Pasture Raised Grass Fed and Finished Family Farm

Support Local Farmers
Support YOUR local farmers, we appreicate your business