Pasture Raised Chicken Sausage Large Links, Mild (Avg. Wt 1 lb)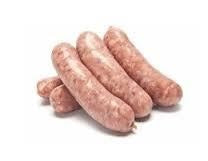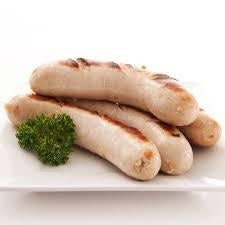 Poultry recipes from the farm
Bringing the farm to your table, one delicious recipe at a time.
Chicken sausage
Best Mild Italian Chicken Sausage. Will order again.
Delicious sausage
Definitely my favorite sausage!
TENDER & TASTY
These tasty treats come simply seasoned, in the best way...delish! In a skillet I sauteed links whole until a bit cooked, then cut them up and mixed in fresh vegetables for a scrumptious combination. MUCH BETTER than pre-packaged store bought chicken sausage. SO FRESH!
Very Good
We've tried just about every sausage Circle C makes and are never disappointed.
Great
these were very good. Just enough spices and yes I would also advising adding little water. Thank you first time trying.

Taste the Difference, Feel the Difference™
The best tasting, healthiest eggs delivered right to your door

Fast Same Week Shipping
Place Your Orders by Noon on Tuesdays for Fast, Same Week Shipping

From Our Pasture to Your Plate™
100% Pasture Raised Grass Fed and Finished Family Farm

Support Local Farmers
Support YOUR local farmers, we appreicate your business