Pastured Pork Sausage AIP Herb Large Links (Avg. Wt 1 lb)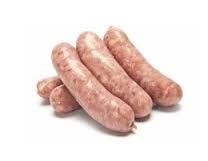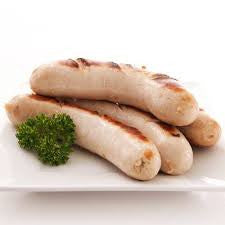 Pork recipes from the farm
Bringing the farm to your table, one delicious recipe at a time.
AIP Sausage Links
So delicious! Happy to find AIP sausages. I can make them for my whole family.
Yummy and AIP?!
I haven't had sausage in years because I follow the AIP diet. I was so excited to try these and they did not disappoint. They are so flavorful despite being AIP compliant. I used them to make veggie sausage soup which turned out really well. Can't wait to try other sausage recipes.
Delish
Holy cannoli were these good! And I don't have to worry about what is in them!
So good!
Having food allergies and an autoimmune disorder makes it hard to find sausage that I can eat.
Thanks Circle C !
Delicious Pork Sausage & it's AIP Compliant!
These pork sausages are amazing and they're AIP compliant! Circle C Farms took the guess work of what else you can eat for breakfast that follows the Autoimmune Protocol. Any of the AIP sausages are fantastic!

Taste the Difference, Feel the Difference™
The best tasting, healthiest eggs delivered right to your door

Fast Same Week Shipping
Place Your Orders by Noon on Tuesdays for Fast, Same Week Shipping

From Our Pasture to Your Plate™
100% Pasture Raised Grass Fed and Finished Family Farm

Support Local Farmers
Support YOUR local farmers, we appreicate your business