Pastured Pork Sausage Chorizo Style Large Griller Links (Avg. Wt 1 lb)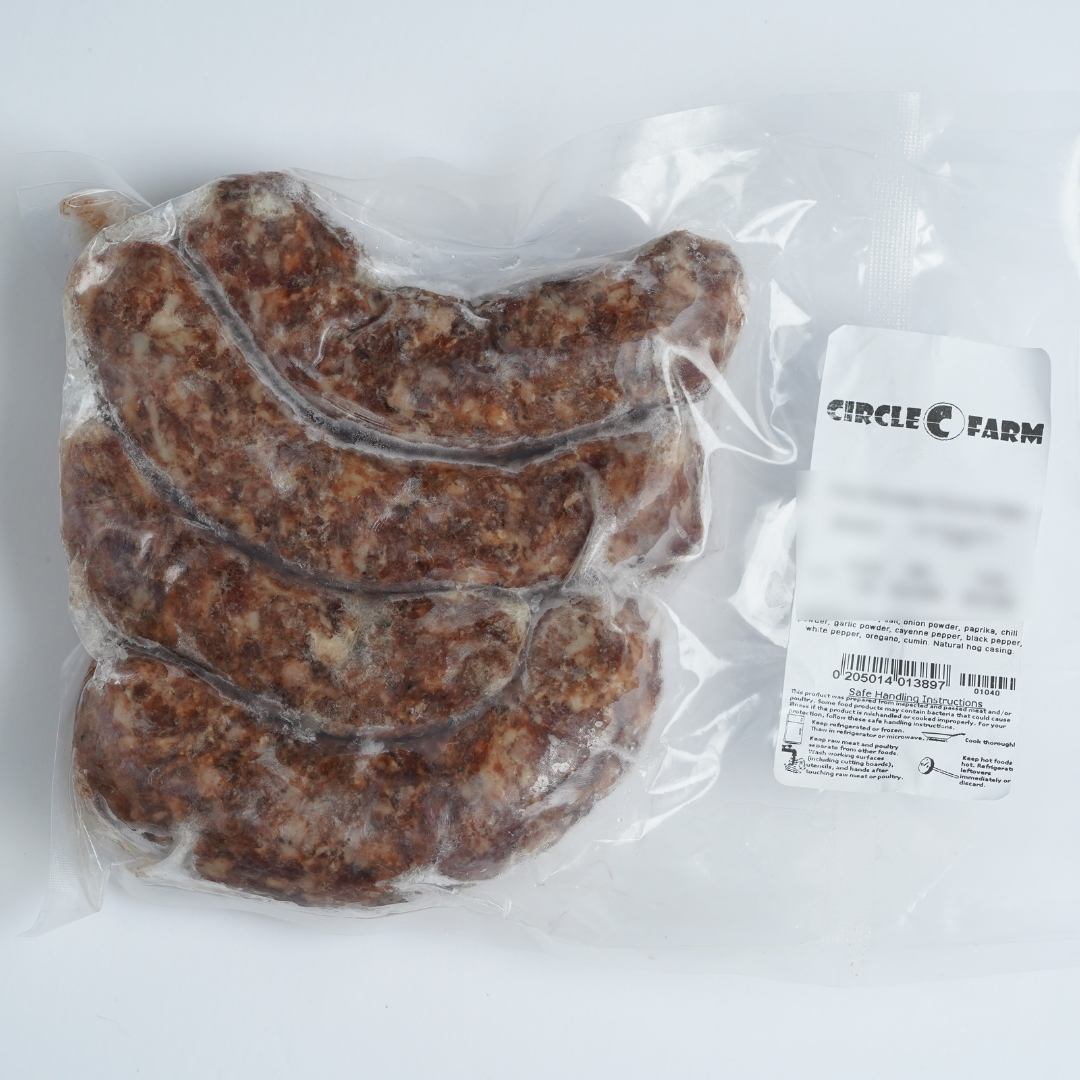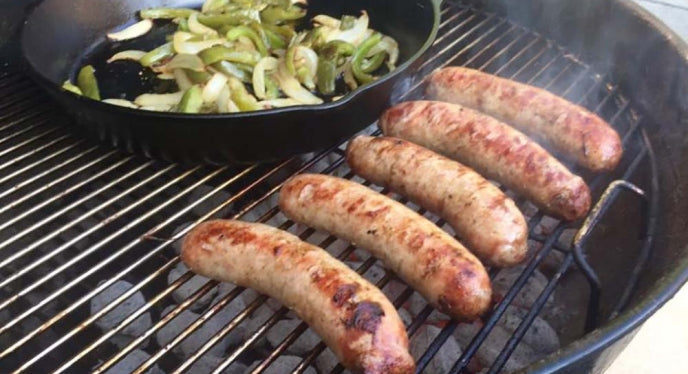 Pork recipes from the farm
Bringing the farm to your table, one delicious recipe at a time.
Yummy
Fully pastured Circle C farms is the only meat I will eat. My family really enjoys this chorizo sausage cooked into egg bites, tossed with gnocchi or just grilled on a bun. Yum. For the recipes needing more heat, I just add some hot sauce or 🌶.
The absolute BEST sausages!
Soooo incredibly delicious! I could eat them like candy, they are that good.
Amazing sausages!!
My family LOVES this sausage and we weren't sausage eaters. Over the years we have not liked any that we tried.--too greasy, too fatty, or bad taste. When we bought these, we though that they would be too spicy, but they are not. They has the perfect flavor for sausages.

Taste the Difference, Feel the Difference™
The best tasting, healthiest eggs delivered right to your door

Fast Same Week Shipping
Place Your Orders by Noon on Tuesdays for Fast, Same Week Shipping

From Our Pasture to Your Plate™
100% Pasture Raised Grass Fed and Finished Family Farm

Support Local Farmers
Support YOUR local farmers, we appreicate your business