Pastured Pork Sausage MILD Large Links (Avg. Wt 1 lb)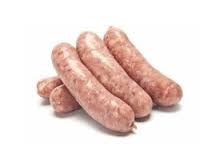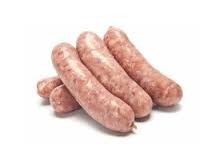 Pork recipes from the farm
Bringing the farm to your table, one delicious recipe at a time.
Can go wrong! pork sausage mild
This sausage was incredibly tasty and easy to prepare. The family really enjoyed it. I am sure we will order it again. Blessings and thanks for the amazing job you all do at giving us the very best of your farm.
Dave's thoughts
I enjoy your sausage. It is as close to what I used to make at home as I have found here in the south.
Great!
We loved the mild large sausage links! The best sausage I have had in 40 years! Will definately be ordering them again!
Great Taste and Texture
Absolutely delicious and the texture is awesome.....these are a definite buy if you like sausage!
Sublime Sausages
You guys have got it all going on - your combination of herbs and perfect spices make these amazing sausages absolutely addictive. These are going to be a regular addition to my diet. Thank you

Taste the Difference, Feel the Difference™
The best tasting, healthiest eggs delivered right to your door

Fast Same Week Shipping
Place Your Orders by Noon on Tuesdays for Fast, Same Week Shipping

From Our Pasture to Your Plate™
100% Pasture Raised Grass Fed and Finished Family Farm

Support Local Farmers
Support YOUR local farmers, we appreicate your business