Pastured Pork Shoulder (Picnic) Roast, Bone IN Skin OFF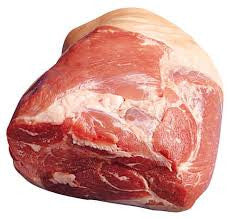 Pork recipes from the farm
Bringing the farm to your table, one delicious recipe at a time.
Pastured pork shoulder Picnic Roast
Out of this world, tender, juicy and flavorful, will buy again
Delicious!
The best pork shoulder we've had. On top of that, we had this delivered to our vacation home and your staff went out of their way to make sure it was delivered to us on time. Many thanks for everything you do to keep us and the environment healthy and for honoring your animals from beginning to end.
Worth every penny
The pork shoulder and everything I receive from Circle C is always fabulous. To know their animals are treated and cared for so well means a lot to me and the qualify of food they have. Whether we smoke the pork shoulder, make my version of carnitas or anything else it's always perfect and you can taste the difference. Thank you Circle C for making a superior product.
Haven't Cooked it yet
But boy does it look yummy can't wait saving it for st Patrick's day Ask me afterwards. But this is a great company
Out of this world
Moist, juicy & delicious!

Taste the Difference, Feel the Difference™
The best tasting, healthiest eggs delivered right to your door

Fast Same Week Shipping
Place Your Orders by Noon on Tuesdays for Fast, Same Week Shipping

From Our Pasture to Your Plate™
100% Pasture Raised Grass Fed and Finished Family Farm

Support Local Farmers
Support YOUR local farmers, we appreicate your business