Pastured Pork St. Louis Ribs (Avg. Wt 1 lb)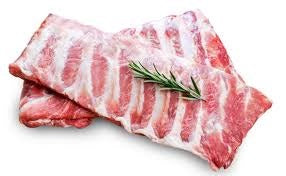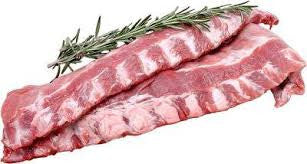 Pork recipes from the farm
Bringing the farm to your table, one delicious recipe at a time.
Smoked to perfection, they great!
What's Not To Love!
We really are very pleased with the St. Louis Pork Ribs! We have never been disappointed in our delivery's of these ribs. Thank-you Circle C
Food Nirvana!
Was in food nirvana eating these ribs last night!! Salt, pepper and chile powder before wrapping in foil, and popping them in the oven for 2.5 hrs @ 300F. Out of the oven, rested for 10 minutes and onto the grill for 3-4 minutes per side, brushing with whisky smoked BBQ sauce. Served with BBQ roasted potatoes and coleslaw. These ribs are so flavorful--I mean the taste, quality and moistness of the meat. No kidding--to die for. They will be a regular on my Circle C Farm shopping list whenever they are available.

Taste the Difference, Feel the Difference™
The best tasting, healthiest eggs delivered right to your door

Fast Same Week Shipping
Place Your Orders by Noon on Tuesdays for Fast, Same Week Shipping

From Our Pasture to Your Plate™
100% Pasture Raised Grass Fed and Finished Family Farm

Support Local Farmers
Support YOUR local farmers, we appreicate your business